by Charles Hugh Smith, Of Two Minds: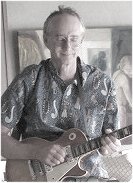 Convenience is the sales pitch, but the real goal is control in service of maximizing profits and extending state power.
When every device in your life is connected to the Internet (the Internet of Things), your refrigerator will schedule an oil change for your car–or something like that–and it will be amazingly wunnerful. You'll be able to lower the temperature of your home office while you're stuck in a traffic jam, while your fridge orders another jar of pickles delivered to your door.