by Geoffrey Grinder, Now The End Begins: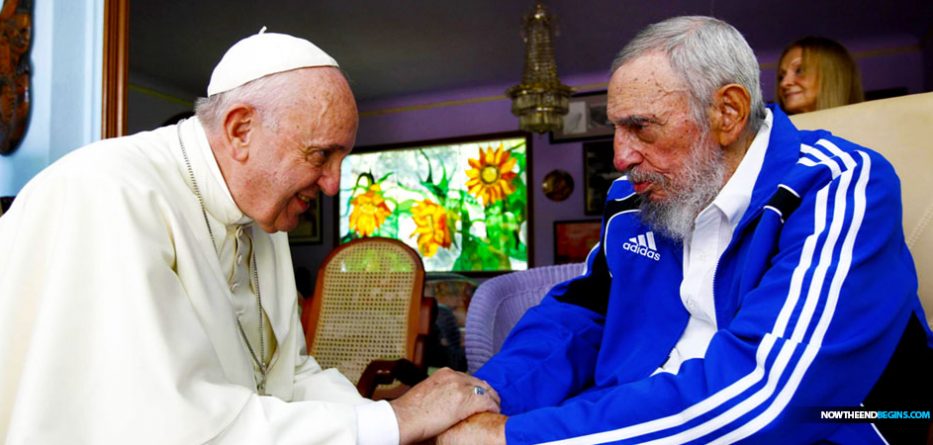 In a pinned tweet, another socialist leader, Bolivia's Evo Morales, stated: "We salute the victory of Bro. Commandant. Fidel Castro and the valiant Cuban people on the pro-imperialist dictatorship of Fulgencio Batista." Not to be outdone, the Vatican News Service offered its own tribute of sorts to commemorate the festive occasion: Cuba Celebrates 60 Years of the Revolution. The post reportedly read: The historic anniversary was celebrated with an official ceremony in which the former head of state and leader of the Cuban Communist Party, Raúl Castro, and the current president of the nation, Miguel Díaz-Canel, participated.
The Vatican News website recently paid tribute to Cuba on the 60th anniversary of the Communist revolution in a post that was quickly deleted, according to reports.