by Jim Hoft, The Gateway Pundit: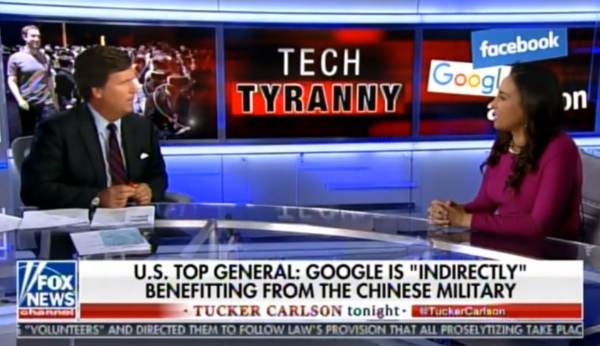 Tucker Carlson had conservative attorney Harmeet Dhillon on his show on Wednesday to discuss the online crisis against conservatives.
Liberal tech giants have declared war against conservatives and have thrown out free speech on their platforms.
As this website has frequently reported the tech gianst including Google, Facebook and Twitter have worked overtime to silence, censor and shadowban conservative voices.