by Jim Rickards, Daily Reckoning: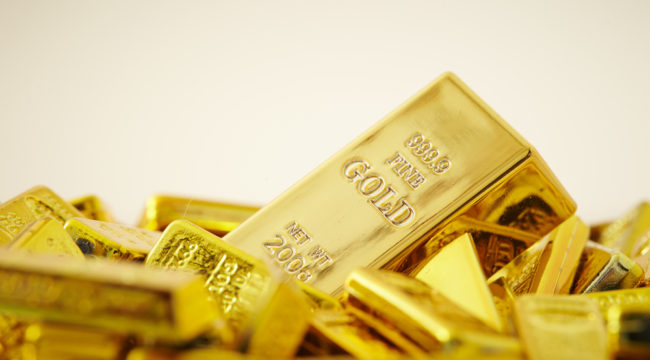 The dollar price of gold has been on a roller-coaster ride for the past six years. But the past six weeks have been a turbocharged version of that. Investors should expect more of the same for reasons explained below.
The six-year story is the more important for investors and also the more frustrating. Gold staged an historic bull market rally from 1999 to 2011, going from about $250 per ounce to $1,900 per ounce, a 650% gain.
Then, gold nose-dived into a bear market from 2011 to 2015, falling to $1,050 per ounce in December 2015, a 45% crash from the peak and a 51% retracement of the 1999-2011 bull market. (Renowned investor Jim Rogers once told me that no commodity goes from a base price to the stratosphere without a 50% retracement along the way. Mission accomplished!)