by David Morgan, The Morgan Report: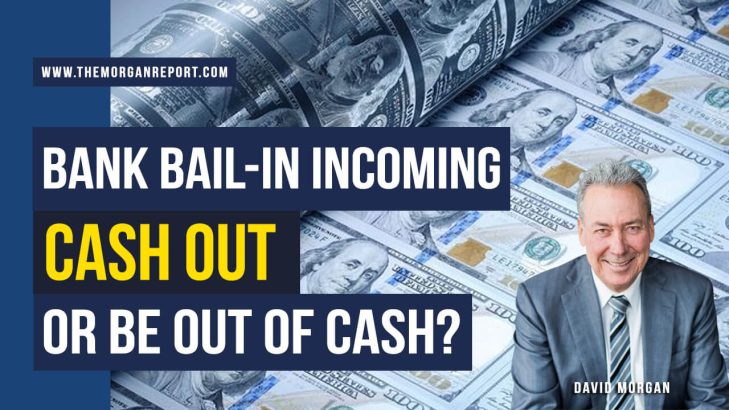 Why Wealth Preservation is Important Now More Than Ever
As most can recall, in 2008, banks — the ones deemed "too big to fail" — were supported by one of the largest government bailouts in world history. Expect to see another banking crisis soon, but this time, it'll be different.
There won't be bailouts this time because that option is now off the table. Back in 2018, the lawmakers behind Dodd-Frank assured taxpayers that they wouldn't be the ones footing the bill if a banking crisis was to occur again. But here's the catch: while bailouts aren't an option anymore, taxpayers will still be footing this bill.
That is because this time around, bail-ins will be the new tool of choice for financial watchdogs, as they attempt to avert a financial crisis that is not only inevitable but imminent.