by Paul Joseph Watson, Summit News: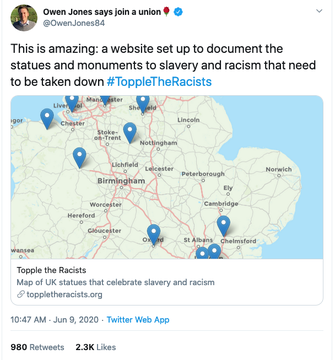 Everything must go.
Leftists in the UK have expressed their desire to topple a statue of Charles, 2nd Earl Grey, a former British Prime Minister, despite the fact that he oversaw the abolition of slavery in the British empire.
Yes, really.
Since the toppling of a statue in Bristol of "slaver" Edward Colston in Bristol and the desecration of Winston Churchill's statue in London, Black Lives Matter supporters are salivating at the prospect of what historical monuments they can tear down next.