by Wolf Richter, Wolf Street: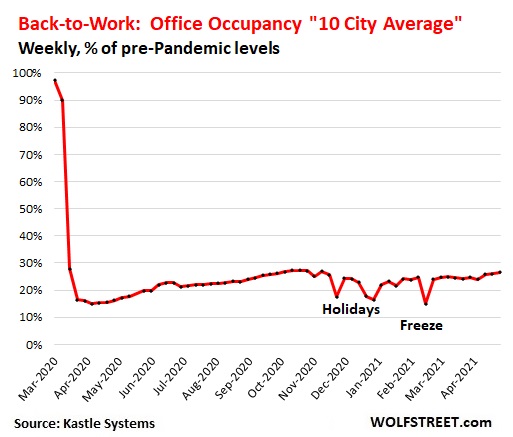 This sort of sudden structural collapse in demand for office space raises some existential questions for landlords.
Companies are not massively defaulting on their office leases, and that's the good thing. But they have put a historic amount of vacant office space on the sublease market, while continuing to pay rent to the landlord. They decided they no longer need that much space, now that some form of flexible work, or hybrid work-from-home, or even permanent work-from-anywhere is being integrated into office real estate plans, cost cutting efforts, and footprint-reduction strategies.