by Matt Agorist, The Free Thought Project: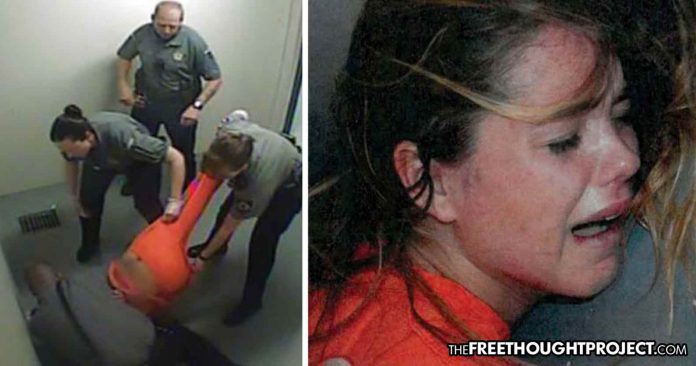 After a photo of a deputy being rewarded for her 50th use of force act against people in her custody, the sheriff's department admitted to what is being called a "fight club."
El Paso, CO — In a disgusting display of barbarism and brutality, the El Paso County Sheriff's department has been exposed in a practice of awarding deputies who carried out the most violence against people in their custody. They referred to this horrific practice as "fight club."
The sheriff's office confirmed that the deputies kept an off the books contest in which they tracked every time force was used against an inmate. The force ranged from simple handcuffing to punching, kicking, and violently slamming inmates. The deputies found to be the most forceful were awarded bragging rights and declared winners of the club.