by Allum Bokhari, Breitbart: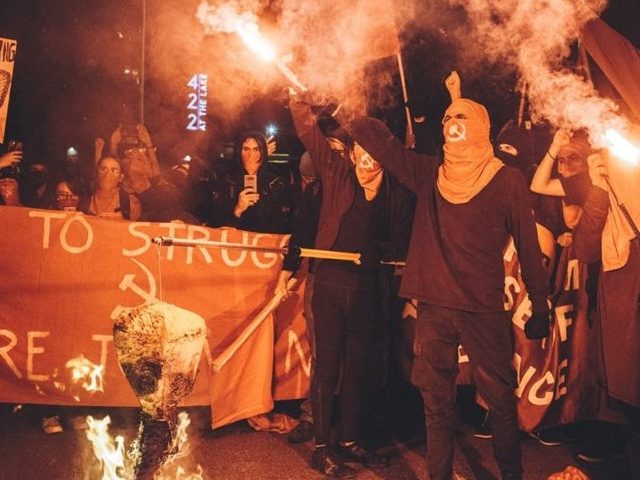 Following last week's report on Patreon-funded violent extremism, another group of violent extremists has been discovered on the platform. Dubbed the "Red Guards of Austin," the group calls for armed conflict inside the United States.
The Red Guards of Austin's Patreon account was discovered by Far Left Watch, an anti-extremist monitoring organization that has been tracking the group's activities.
Images collected by Far Left Watch also show members of the group posing with firearms, burning effigies of President Trump, and wearing hammer-and-sickle face masks.