by John W. Whitehead, Rutherford Institute: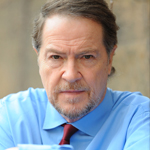 "As political and economic freedom diminishes, sexual freedom tends compensating to increase. And the dictator (unless he needs cannon fodder and families with which to colonize empty or conquered territories) will do well to encourage that freedom."—Aldous Huxley, Brave New World
Power corrupts.
Anyone who believes differently hasn't been paying attention.
Politics, religion, sports, government, entertainment, business, armed forces: it doesn't matter what arena you're talking about, they are all riddled with the kind of seedy, sleazy, decadent, dodgy, depraved, immoral, corrupt behavior that somehow gets a free pass when it involves the wealthy and powerful elite in America.