by Jack Burns, The Free Thought Project: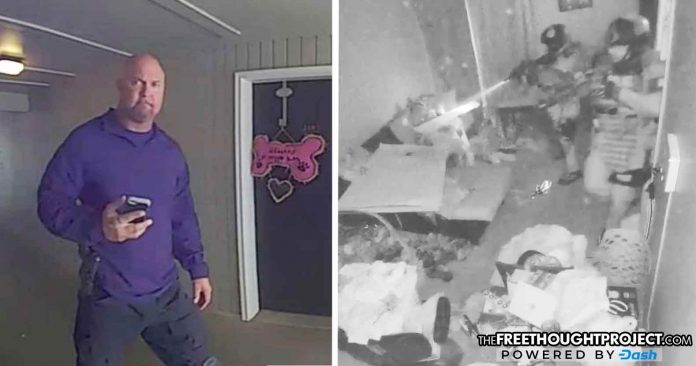 A barber claims his home was raided by police after they accepted a false testimony from a confidential informant with a long arrest record.
Little Rock, AR – A barber was asleep on the couch in his apartment when a SWAT team blew the front door off of its hinges with such force that it flew across the room and landed on top of him. The officers stormed his apartment, arrested him, and then later informed him that he had been accused of selling $100 worth of cocaine to a confidential informant.
In an exclusive interview with The Free Thought Project, Roderick Talley said he has video evidence that the informant—who he claimed has a long arrest record—lied about the sale. The fake drug buy led to a very real search warrant, and when the SWAT team did not find cocaine in Talley's apartment, they claimed to have found cannabis instead.