by Matt Agorist, The Free Thought Project: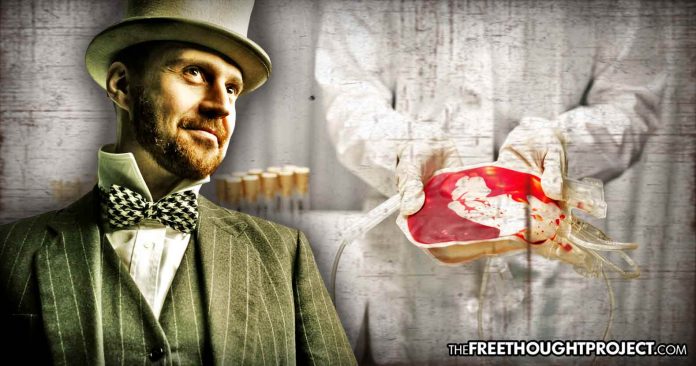 What was once a conspiracy theory is now the subject of mainstream media reports as more and more of the elite begin lining up to ingest the blood of children.
Once the talk of conspiracy theorists — the rich ingesting the blood of the young to foster longevity — is now a reality and an actual business in the United States. Not only is it a business but billionaires are actually admitting their interest in it. Now, even the mainstream media is reporting it.