by Matt Agorist, via DC Clothesline: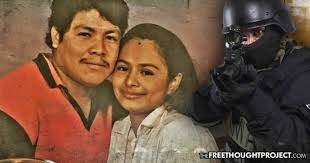 Southaven, MS — One year ago, police responding to a call of domestic violence went to the wrong home and killed an innocent husband. Now, TFTP has just learned that the officers involved in the killing will not be charged.
The officers were brought to a grand jury by District Attorney John Champion who attempted to get them indicted on charges of homicide. However, the grand jury irresponsibly failed to return an indictment.
"The grand jury was given all of the evidence and they decided not to indict," Champion said. "From my perspective, the case is closed at this point."