by Jack Montgomery, Breitbart: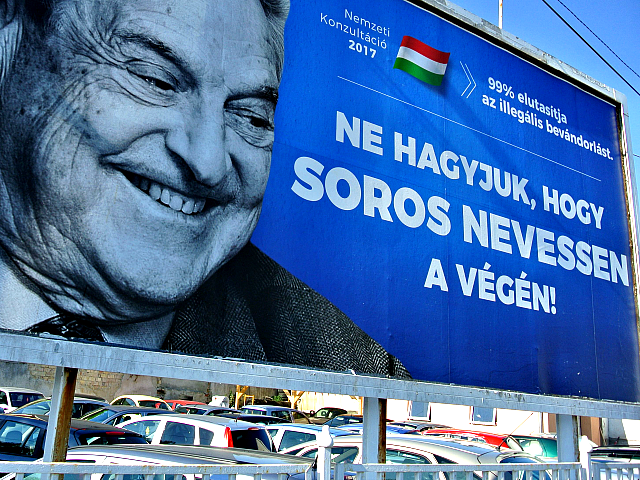 The Hungarian government has outlined its 'Stop Soros' legislative package, which will punish NGOs and activists facilitating illegal immigration.
George Soros is considered one of the main drivers of mass migration by Hungarian leader Viktor Orbán, with the billionaire financier accused of lobbying the European Union to open its borders and funding 'civil society' organisations which help illegal migrants to infiltrate the bloc.
"The new 'Stop Soros' legislative package puts forth a more rigorous response by declaring illegal immigration a grave threat to Hungary's national security," announced government spokesman Zoltán Kovács.
"Anyone involved in aiding or abetting illegal migration would be committing a criminal offence."