by Susan Duclos, All News Pipeline: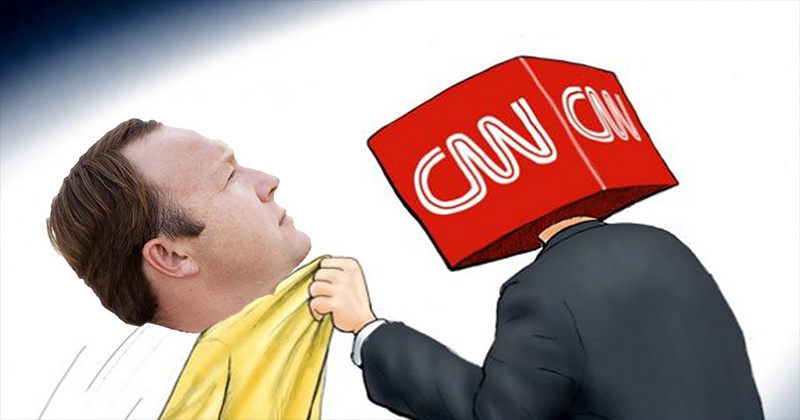 CNN openly admits that the liberal establishment media campaigned "for weeks" to get tech platforms to terminate Alex Jones channels, Facebook pages, YouTube accounts, commenting systems, etc. As we have detailed previously (here and here), Facebook, YouTube, Apple, Google Podcast, Spotify, TuneIn , Spreaker, iHeartRadio, Audioboom, Pinterest, MailChimp, Stitcher, Disqus, Sprout Social, and LinkedIn, all terminated services from Alex Jones and Infowars, all within a 24 hour period.
A search for CNN and Alex Jones shows they have been constantly harping about the Infowars app still being available at Google, Apple stores, and they have blatantly been attempting to force Twitter CEO Jack Dorsey to remove Jones/Infowars from from that social media platform as well.