by Joshua Caplan and Oliver Lane, Breitbart: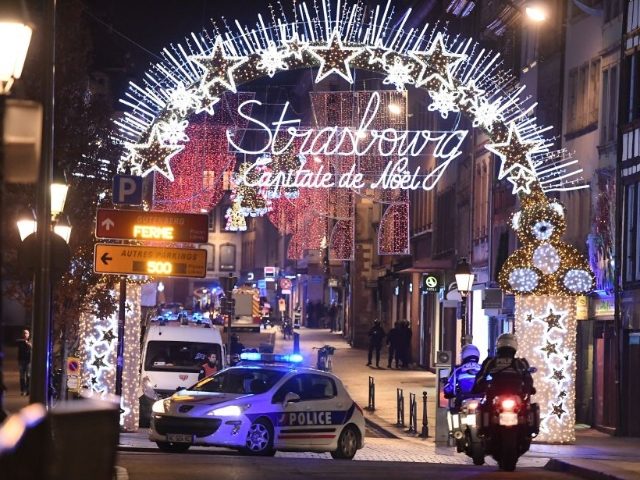 Three were killed and 12 injured in a shooting in the vicinity of the Christmas Market in the historic French city of Strasbourg Tuesday evening.
A "major public safety event" was underway Tuesday evening, according to the French ministry of the interior, after shots were fired in Strasbourg, the French city which serves as one of the two homes of the European Parliament. The ministry instructed local residents to stay in their homes.