by Pam Martens and Russ Martens, Wall St On Parade: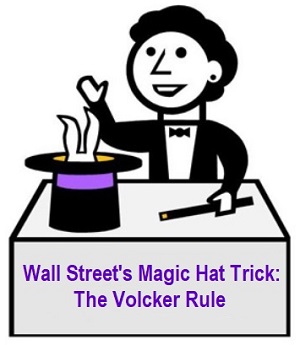 Two of Wall Street's crony regulatorsannounced today that they are going to "simplify" the Volcker Rule's ban on proprietary trading at Wall Street banks, providing another big win for Wall Street and another big nightmare for Main Street.
The financial crash on Wall Street in 2008 was the deepest economic upheaval in the U.S. since the Great Depression. Millions of honest, hardworking Americans lost their jobs, and then their homes, as a result of the economic collapse. Many of these Americans have yet to fully recover financially after more than a decade has passed.