by Charles Hugh Smith, Of Two Minds: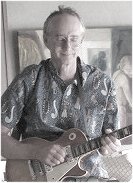 All of which sounds very pretty indeed, but it does raise a question: can risk really be destroyed, or can it only be transferred? And if it can only be transferred, then what's it been transferred to?
What a remarkable moment in time: every asset is lofting higher, with no limits in sight. The path ahead is already well-scouted: the U.S. economy will add a million jobs a month until the cows come home, Covid will continue fading until it basically disappears as an issue, the dollar and volatility will continue their death-march toward zero (good for risk assets), oil and commodities are entering a new super-cycle of growth, as are stocks, bonds (now that pesky yields are falling), cryptocurrencies and housing– all are entering super-cycles of high growth and essentially limitless expansion of speculative gains.