by Mac Slavo, SHTF Plan: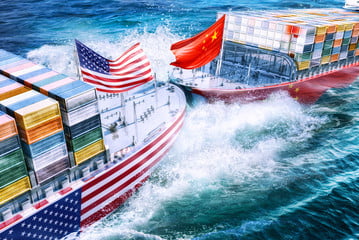 The Trump administration raised tariffs another 5% officially on Wednesday, prompting angry warnings from retailers about price increases on goods such as toys before the holiday shopping season. It sure looks like the punishment on the already cash strapped American consumer will not abate anytime soon.
More than 160 other business groups, including the National Retail Federation, Retail Industry Leaders Association, and Association of Equipment Manufacturers, have urged President Donald Trump to postpone the tariffs, warning they would hit Americans in the middle of the busy holiday shopping season.