by E.P., Survival Blog: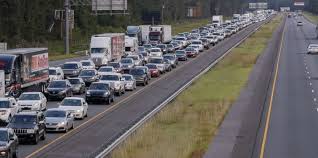 This article will provide general guidance and a few specific examples on getting your team to your safe haven destination during a "Without Rule of Law" (WROL) event in one piece. I am an engineer and a lawyer by trade. In my 20+ years of prepping, I have come across few fellow preppers with a well thought out plan for traveling to their bug out location during a WROL event.
I have an important note at the outset. With respect to all of the comments below, it is assumed a WROL event has occurred. Most of us are well on their way to acquiring enough ammunition, firearms, food, water, medical supplies, et cetera for facing a WROL event. On the other hand, preparing the group for moving to the safe location seems to be one of the last issues addressed.