by Daisy Luther, The Organic Prepper: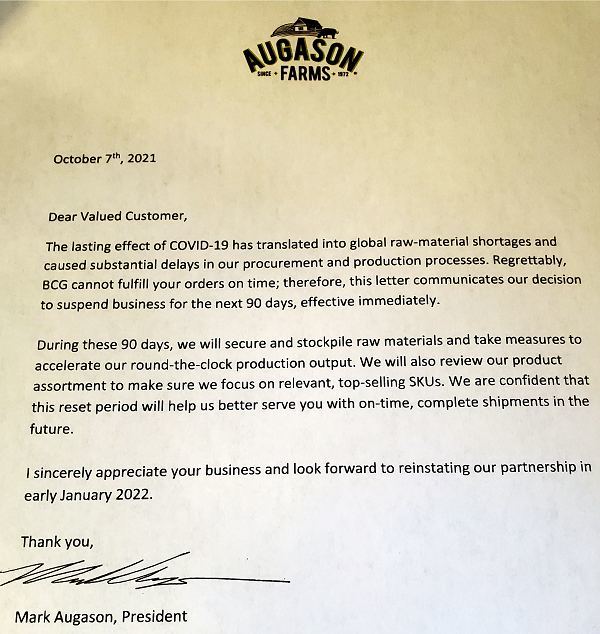 The biggest emergency food company in the US can't get food.

Augason Farms released the following letter to customers and suppliers.
They are literally out of business until the end of the year because they can't get supplies.  If a company with resources like that can't get supplies, what do you think is going to happen to the rest of us?