from Govt Slaves: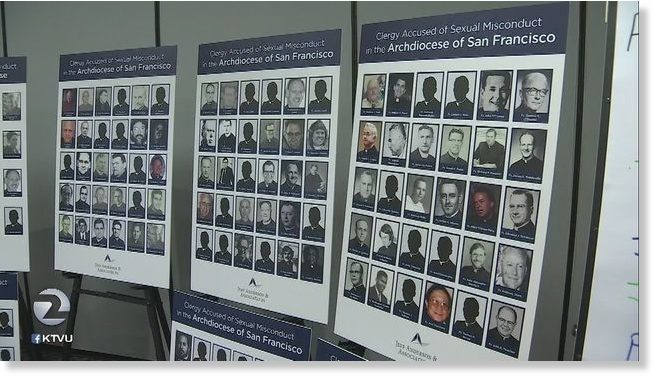 As dioceses around the country are disclosing names of priests accused of misconduct, a law firm on Tuesday released a report containing the names of 212 Catholic Clergy members accused of sexual misconduct in the Bay Area.
The report, compiled by lawyers from Jeff Anderson and Associates based in St. Paul, Minn., accuses 135 offenders from the Archdiocese of San Francisco, 95 from the Diocese of Oakland and 33 from the Diocese of San Jose. A total of 111 of these priests are dead or thought to be dead.
It was initially reported that there were 263 names on the list but 51 of those names were duplicates, because some of the priests served in multiple diocese.