by Wolf Richter, Wolf Street: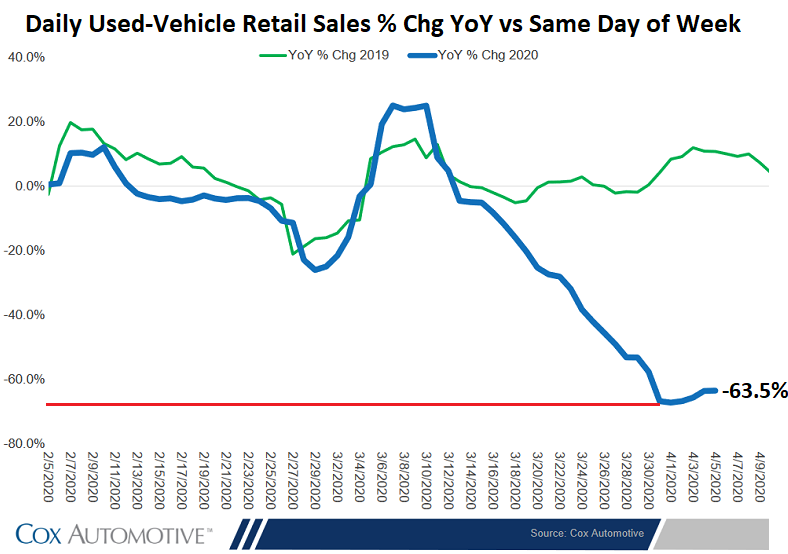 When the unemployment crisis exploded onto the scene three weeks ago, sales totally collapsed. What's in store for the industry?
The lockdowns were gradually rolled out state by state, starting in mid-March, and this was when the historic unemployment crisis exploded onto the scene. So it's the events from mid-March forward that show the new trend. For the whole month of March, total new vehicle sales plunged 37.9% year-over-year, with fleet sales (rental, commercial, and government) down 27.6% and retail sales down 40.5%. In terms of daily retail sales volume, according to estimates by Cox Automotive, early March sales had been well above the sales on the same day of the week, same week last year.