by Jim Hoft, The Gateway Pundit: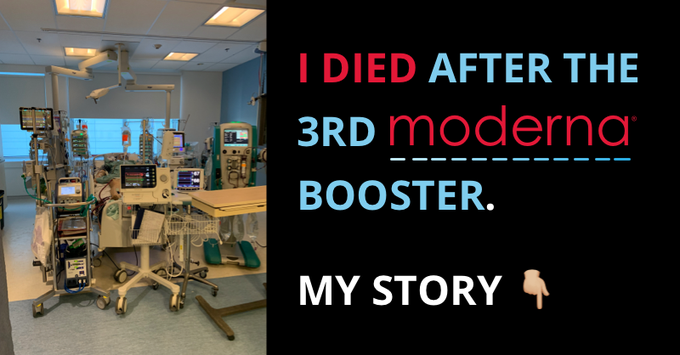 Last week, 35-year-old Michal from Montreal, Canada took to Twitter to describe how he was severely injured after taking his third Moderna Covid-19 shot.
According to Michal, he almost died after receiving his booster shot and was hospitalized for two months. He was resuscitated by the doctors. The worst part is that the vaccine also affected his fiancee.
"I share this story for my friends and family who endured trauma throughout those few months. No one should ever have to witness and feel such pain and stress," said Michal.