from Zero Hedge: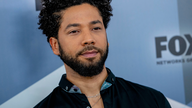 Days after media leaks exposed him for allegedly faking a highly publicized hate crime that he said was explicitly carried out by Trump supporters near his apartment in the Streeterville neighborhood of Chicago, Empire actor Jussie Smollett has been charged with filing a false report and disorderly conduct.
The charge came just hours after police confirmed that Smollett was a suspect in a criminal investigation, and that they were looking into whether Smollett may have paid two brothers who were initially questioned in the attack to fake the crime. The two brothers worked on the show 'Empire', and were initially identified as suspects in the attack before they were released.
from SGTreport:
NASA would like you to continue to believe they have been telling you the truth, about the moon landings, and the Mars rover…. and the dirt under your feet. Are they telling you the truth?
from SGTreport:
Authors Donald Jeffries and John Barbour return to SGT Report for a round table discussion about the latest in off-limits politics, the kind of topics You Tube now relegates to the dust bin hoping YOU won't be able to find it.
from NorthWestLibertyNews:
Debbie Westlake went into the hospital for 5 hours due to a medical procedure. While there, CPS took her son and he has not been home since.
from SGTreport:
Q is back, the great awakening has gone global and the coup d'etat against President Trump has been defeated, for now. But a clear and present danger to our Republic remains, and Ruth Bader Ginsburg is but one prime example.
from SGTreport:
The Democrats showed their true colors at President's Tuesday night State of the Union address, and it wasn't a good look for them. In fact, it was a disaster for the Liberals and their anti-American agenda. Oh, and the folks at You Tube are now showing their true colors as well…
Please consider supporting SGT Report on Patreon with a monthly contribution: https://www.patreon.com/user?u=5104183
from Perc 360:
With virtually no warning to the public, military were seen conducting urban warfare exercises first in downtown LA on Feb. 4th, then in Salt Lake City on Feb. 10th. Both operations either directly involved or were conducted right next to Wells Fargo buildings.
Coincidentally Wells Fargo experienced 2 outages, one on Feb 1st, then again on Feb. 7th and 8th.
from SGTreport:
Historian Harley Schlanger returns to SGT Report to recount the latest crimes of the deep state and while doing so Harley also does a brilliant job exposing their Satanic, anti-human worldview. Regarding the deep state aligned against President Trump, Harley says "we are seeing the coup move into high gear."
from SGTreport:
Liz Crokin returns to discuss the latest outrages including the pedo horrors of Oprah's friend 'John of God' and the Moloch level of child sacrifice in New York state, known as 9th month abortions.
from SGTreport:
John Podesta resurfaced on CFR member Erin Burnett's CNN show the other day. Skippy was gloating about the arrest of Roger Stone. And although CNN rolled out the red carpet for the Clinton insider who Andrew Breitbart alleged was a cover-upper for child sex traffickers, it was the comment section under CNN's video where the cold hard truth was served.