by Pam Martens and Russ Martens, Wall St On Parade: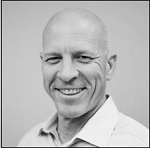 Last week, on Tuesday, May 23, the Federal Reserve and California Department of Financial Protection and Innovation (the state banking regulator) hit the collapsed federally-insured bank, Silvergate Bank, and its parent, Silvergate Capital Corporation, with an enforcement action called a "Cease and Desist Consent Order." The action was not announced to the public until yesterday.
A Consent Order is meant to function along the lines of a legal settlement, with the bank agreeing to the detailed terms of the Consent Order and waiving its right to judicial review. The individual signing the Consent Order on behalf of the bank was its controversial CEO, Alan Lane, who had allowed his federally-insured bank to get in bed with Sam Bankman-Fried's house of frauds, including the FTX crypto exchange and Bankman-Fried's hedge fund, Alameda Research. Lane also had allowed his deposit base to become heavily involved with other crypto-related companies.