by Simon Kent, Breitbart: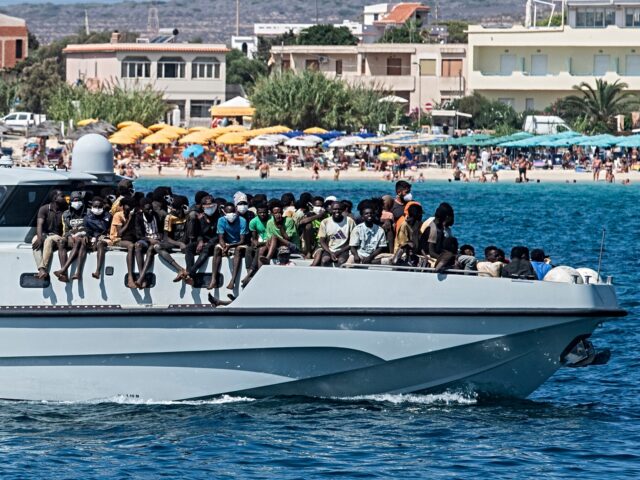 Thousands of illegal migrants delivered by people smugglers from the North African coast landed on Italy's southernmost island of Lampedusa this past week, sparking a warning Sunday from Prime Minister Giorgia Meloni the "future of Europe is at stake" if the human flood tide is allowed to continue.
At a press conference with European Commission President Ursula von der Leyen during a visit to the besieged island, AFP reports Meloni said the European Union (E.U.) needed to come together to face the challenges of uncontrolled migration with common purpose.
TRUTH LIVES on at https://sgtreport.tv/
It is "the future that Europe wants for itself that is at stake here, because the future of Europe depends on Europe's capacity to face major challenges," Meloni warned.
Between Monday and Wednesday, an estimated 8,500 people — more than the island's entire local population — arrived aboard 199 boats, according to the U.N. migration agency.
Lampedusa is closer to Africa than the Italian mainland which has long made it a target for illegal arrivals coming by boat.
"Irregular immigration is a European challenge that needs a European response," von der Leyen said, calling on other members of the bloc to take in some of the migrants but declining to address the source of the crisis.
The Italian Red Cross, which runs the overcrowded Lampedusa migration centre, said Sunday 1,500 migrants remained there despite having a capacity for just 400.