from Sputnik News: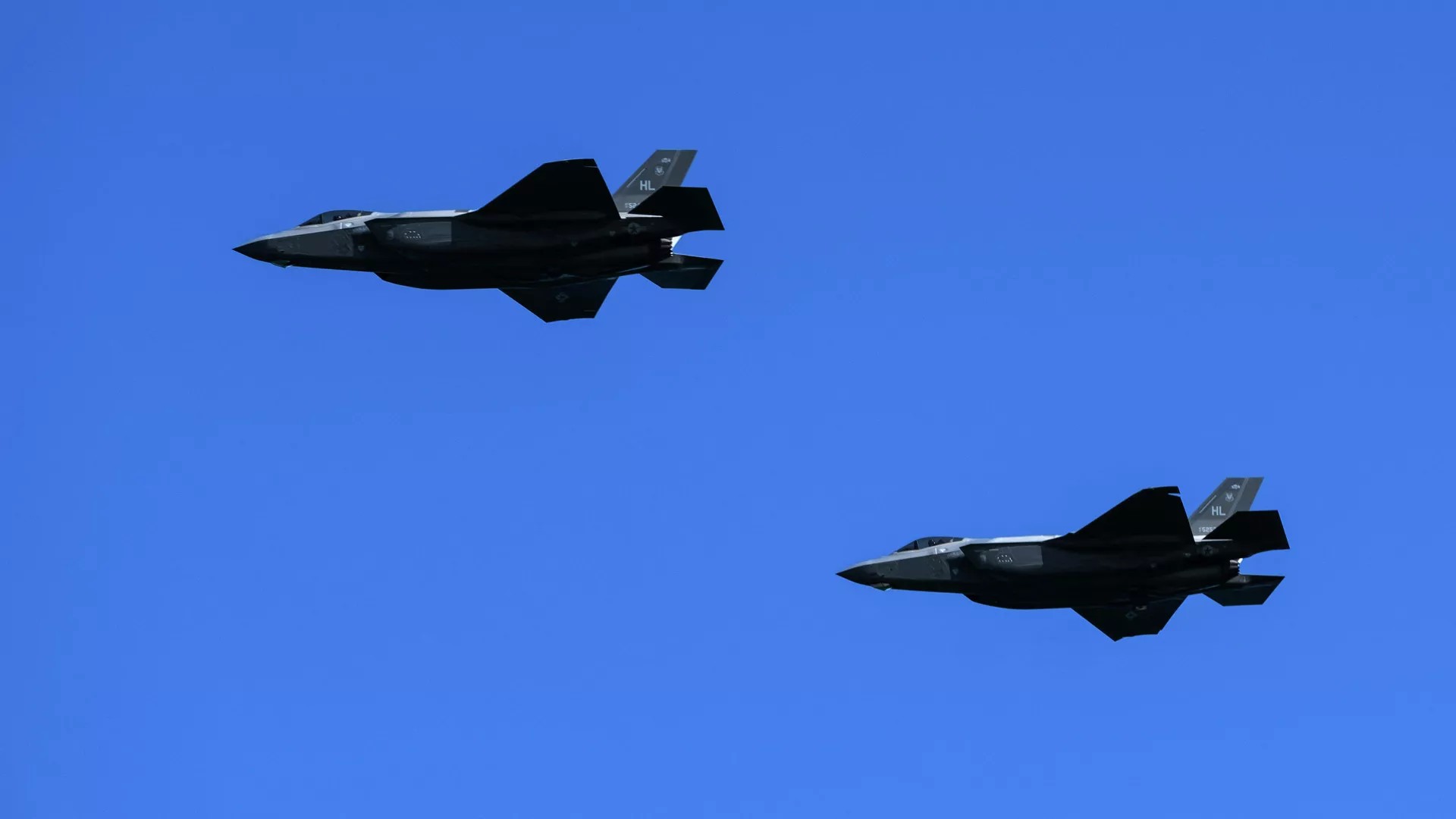 The F-35 Lightning II is a family of fifth-generation, low-observable, multi-role fighter-bomber aircraft developed by US company Lockheed Martin.
Social media users are wondering how the F-35 Lightning II jet could be missing after US military officials lost track of it somewhere over South Carolina after the pilot ejected.
TRUTH LIVES on at https://sgtreport.tv/

Screenshot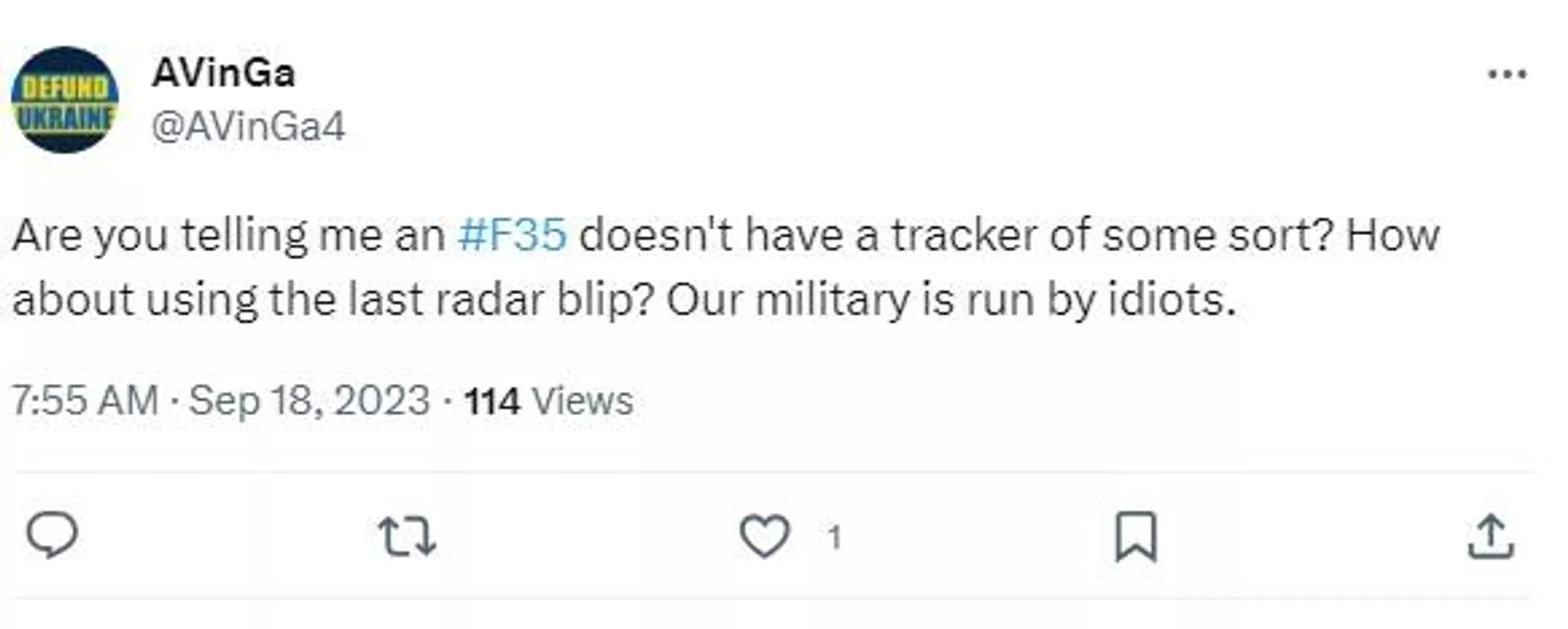 Screenshot

Screenshot
Earlier, the US authorities said that they were searching for an 
F-35B stealth fighter
 jet after a crash in South Carolina that forced the pilot to eject.
"We are working with Marine Corps Air Station Beaufort to locate the F-35 aircraft involved in a mishap this afternoon. The pilot ejected safely. If you have any information that may help our recovery teams locate theF-35, please call the Base Defense Operations Center," Joint Base Charleston said on X (formerly Twitter).
The US Marine Corps told local media that the accident involved an F-35B aircraft from the 501st Fighter Training Squadron, 2nd Marine Aircraft Wing.