by John Binder, Breitbart: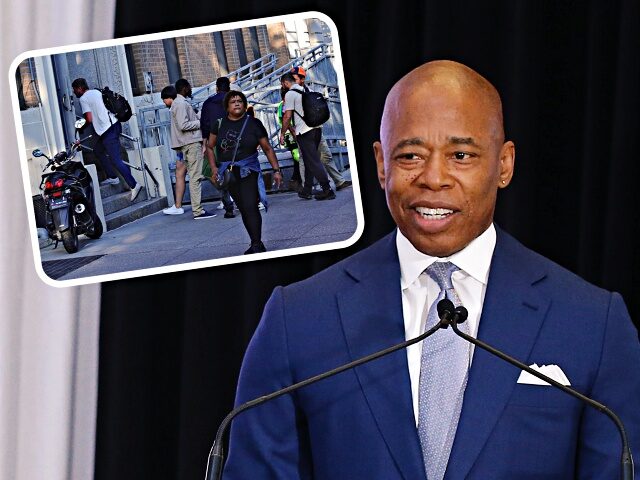 New York City Mayor Eric Adams (D) is suggesting that the city's government may soon pay New Yorkers to open their homes to border crossers and illegal aliens who continue arriving in the city on a weekly basis.
Since the spring of last year, more than 72,000 border crossers and illegal aliens have arrived in New York City, the majority of which — 37,500 — remain in the city's shelter system, which now includes hotel rooms, homeless shelters, and a former jail paid for by local taxpayers.
TRUTH LIVES on at https://sgtreport.tv/
On Monday, while announcing that the city will begin housing about 1,000 border crossers and illegal aliens in 50 churches and faith-based shelters, Adams suggested that he eventually hopes the city will pay New Yorkers to house migrants in their homes.
"It is my vision to take the next step to this faith-based locales and then move to private residences," Adams said:
There are residents who are suffering right now because of economic challenges; they have spare rooms, they have locales, and if we can find a way…we can take that $4.2 billion, $4.3 billion maybe, now, that we potentially have to spend, and we can put it back into the pockets of everyday New Yorkers, everyday houses of worship instead of putting it in the pockets of corporations. [Emphasis added]

Adams said illegal immigration to New York City, which costs New Yorkers about $5 million every day, "is not sustainable," but instead of stopping the inflow, he suggested again that the federal government more quickly provide work permits to border crossers and illegal aliens.