from Revolver News: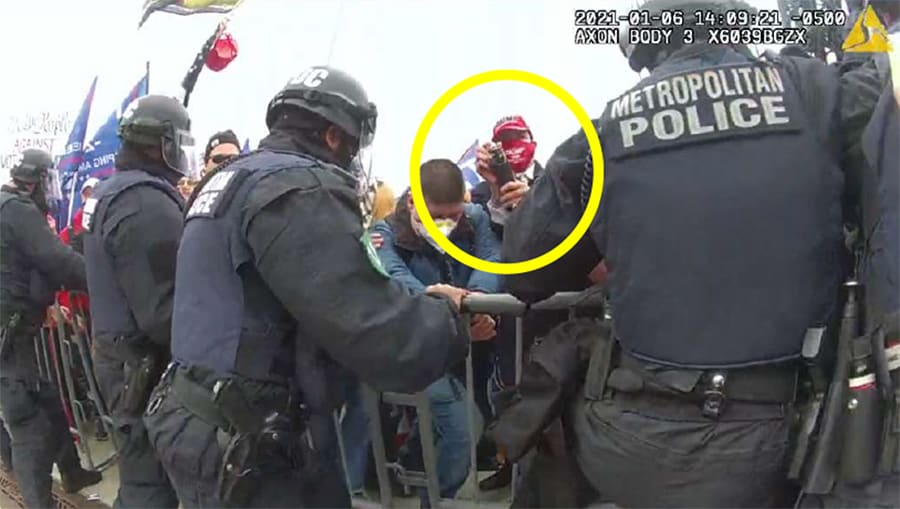 We at Revolver News are proud to have oriented the national discussion of January 6 to include a critical focus on the likely role of provocateurs and government actors in what is now appropriately termed the "Fedsurrection." The smoking guns of this Fedsurrection remain the curious case of Ray Epps and the clear cover-up job and hoax associated with the so-called January 6 Pipe Bombs.
TRUTH LIVES on at https://sgtreport.tv/
Apart from Ray Epps and the Pipe Bomb, however, we have reported on the actions of other key players in January 6th whose behavior warrants extreme suspicion. For instance, there is the bizarre case of an as of yet unindicted, unidentified man known to researchers as #Fencecutterbulwark.
Take a look at this man coolly and methodically cutting down and then rolling up "restricted area" fencing around the Capitol lawn. He had no Trump gear on, and made sure to wear dark sunglasses on a cloudy day. He was not angry. He was dispassionate, calm, and professional, like he was just there to do a job.
Here's another picture to make perfectly clear what he was doing, and how strange and methodical it was: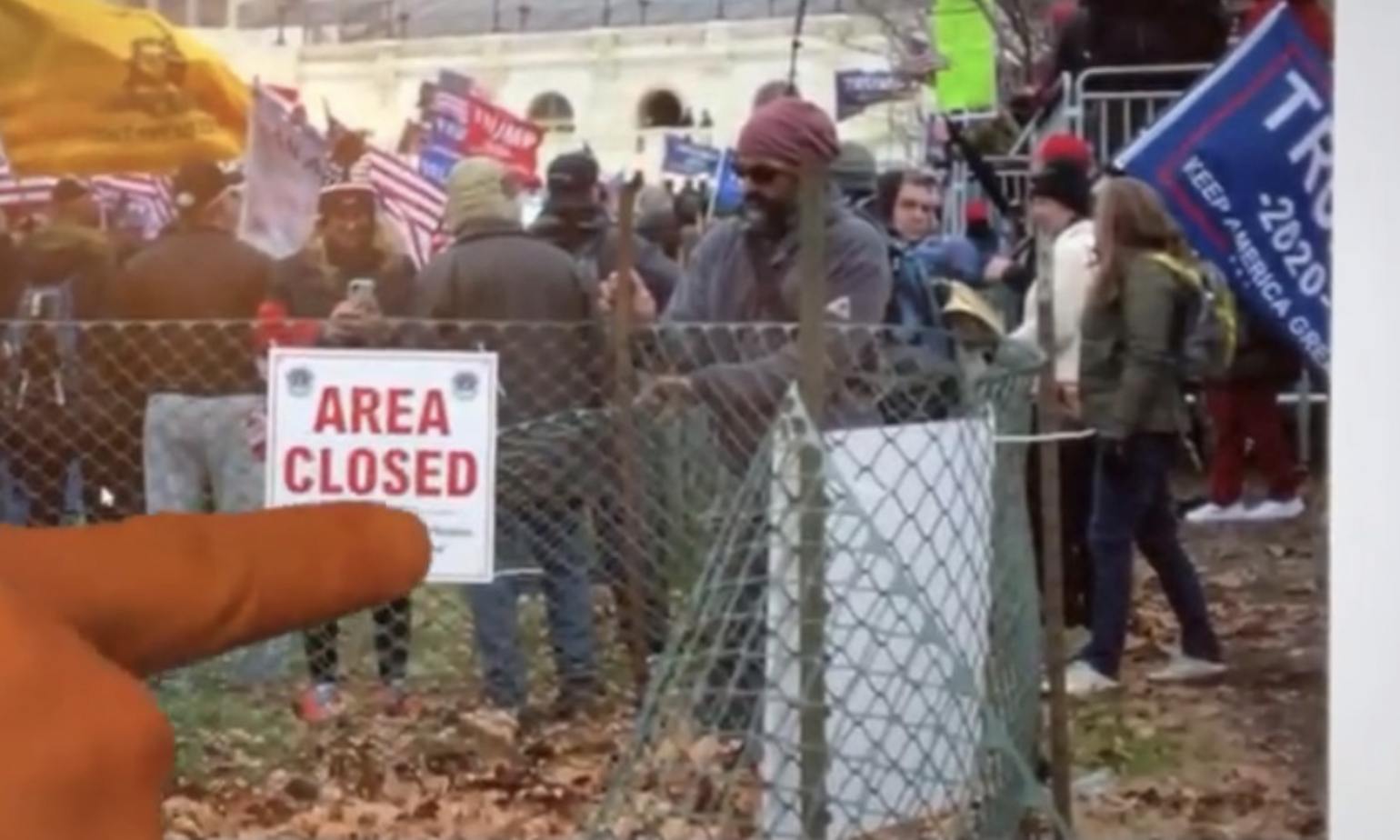 The significance of the fact that this individual was removing fencing before Trump's speech was over, and thus before the crowd listening to Trump headed over to the Capitol, cannot be overstated. Ordinarily, the grounds surrounding the Capitol are not restricted, and it was only due to the fact that police erected barriers and fencing for January 6th that those entering the thereby designated restricted zone could be charged with "trespassing."
By removing the barrier fencing before the massive crowds arrived at the Capitol, individuals like Fencecutterbulwark were effectively creating one of the nation's largest legal booby traps in history, inviting thousands of people to unwittingly cross into the restricted zone whereupon they became vulnerable to indictments for "trespassing." And this is not a theoretical booby trap either. Earlier this year we reported how the Department of Justice maneuvered its way from an initial trespassing charge to a felony conviction to punish Green Beret Jeremy Brown, whom the Justice Department wanted to get even with for exposing the government's efforts to recruit him as an informant and potential provocateur prior to January 6th.