by Frank Bergman, Slay News: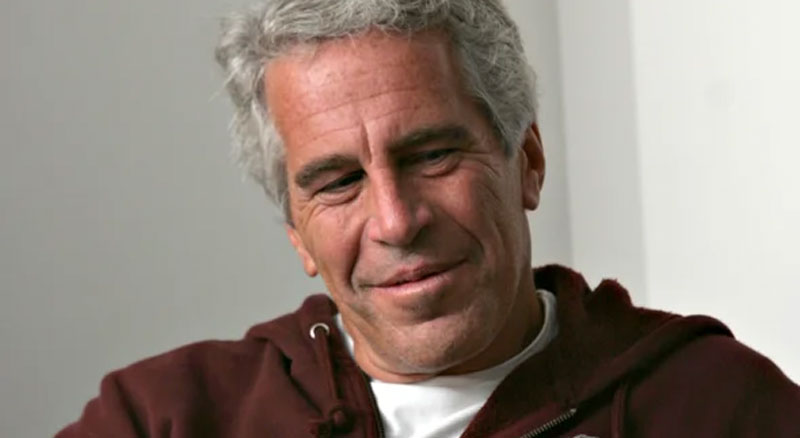 As the Department of Justice (DOJ) refuses to release the "client list" of Jeffrey Epstein, new names of powerful elites connected to the deceased child trafficker continue to emerge.
When Epstein was found dead in a New York City jail cell in August 2019, he was awaiting trial for sex trafficking charges.
After his death, Epstein's accomplice Ghislaine Maxwell did face trial and was convicted over her role in the sex trafficking operation.
TRUTH LIVES on at https://sgtreport.tv/
For trafficking women and underage girls to Epstein's associates, Maxwell was sentenced to 20 years in prison.
However, authorities have refused to reveal who exactly they were trafficking their victims to.
The secrecy has led to calls from many high-profile figures, including Elon Musk and Joe Rogan, to make their "client list" public.
Meanwhile, Epstein's infamous "little black book" of contacts is known to contain many famous names.
While not proof of any wrongdoing, the prominent politicians, businessmen, and entertainers are all listed in the book of Epstein's contacts.
Now, New York magazine has compiled a list of high-profile individuals known to have met with Epstein who do not appear in the black book. Its reporting is based on documents obtained by The Wall Street Journal and The New York Times.
The names include:
Apollo Global Management co-founder Leon Black
Bard College president Leon Botstein
Google co-founder Sergey Brin
CIA Director William Burns
Professor Noam Chomsky, whose meetings with Epstein included a dinner with director Woody Allen and his wife, Soon-Yi Previn
Former U.S. Virgin Islands first lady Cecile de Jongh, who is accused of helping Epstein get visas for his alleged victims
Bill Gates, whose ties to Epstein have been well known for years
FedEx board member Joshua Cooper Ramo
Former diplomat Terje Rød-Larsen
Edmond de Rothschild Group chairwoman Ariane de Rothschild
Goldman Sachs general counsel Kathryn Ruemmler
JPMorgan executive Jes Staley
Former Treasury Secretary Lawrence Summers
PayPal co-founder Peter Thiel
New York's list also includes Prince Andrew and former Israeli Prime Minister Ehud Barak.
However, Andrew and Barak's names do in fact appear in Epstein's black book.
In April, the Wall Street Journal reported in April that Epstein's calendar was packed.