by Michael Snyder, End Of The American Dream: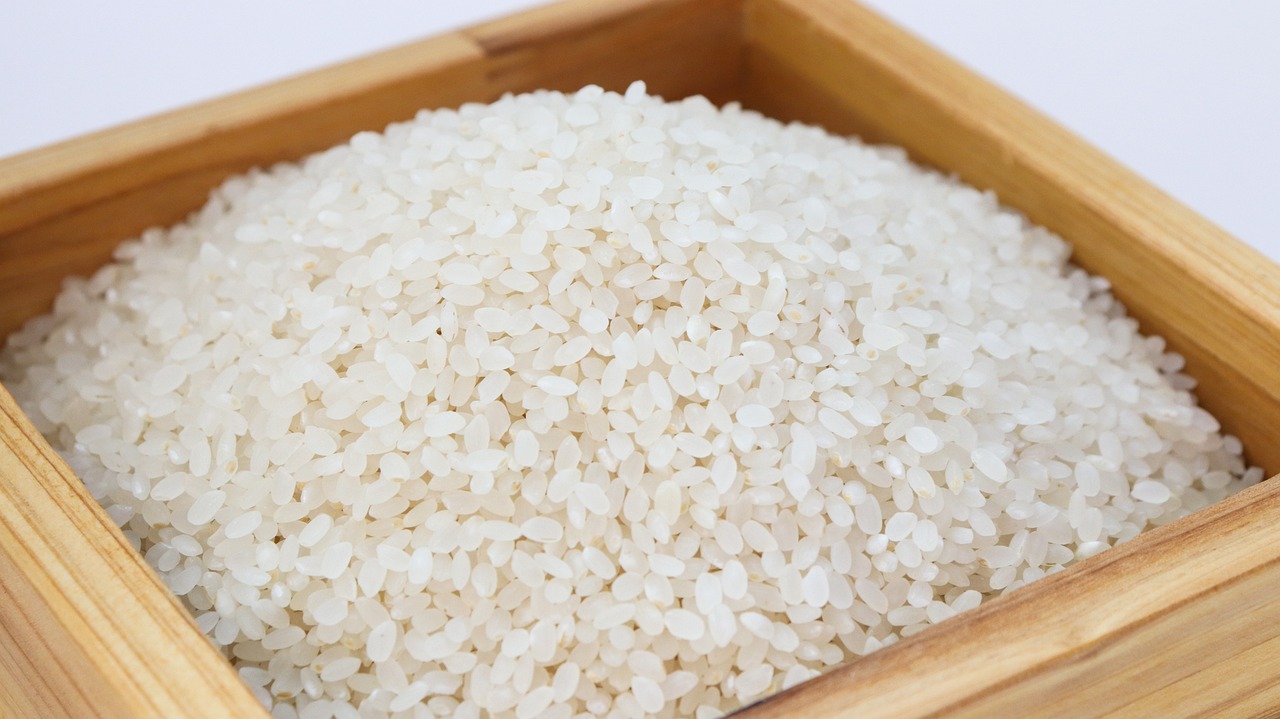 Rice is one of the most important staple foods for more than 3 billion people around the world, and the nation of India accounts for approximately 40 percent of all global rice exports.  So if India decides to start placing restrictions on rice exports, that is a really big deal.  Unfortunately, that is precisely what just happened on July 20th.  Less than a week ago, India "banned the export of non-basmati white rice", and that has created a tremendous wave of panic all over the planet…
TRUTH LIVES on at https://sgtreport.tv/
The Food and Consumer Affairs Ministry on July 20 banned the export of non-basmati white rice, with immediate effect, to stabilise the volatile retail prices in the country. Rice production has taken a hit owing to vagaries of weather such as heavy monsoon rains in rice-producing States in the north and deficit rainfall in other parts of the country.
Non-basmati rice is by far the most common rice used in Asian and Mexican cuisine.
Normally, an enormous amount of non-basmati rice is exported from India to the United States, but very unusual weather patterns have been devastating crops in key rice-producing areas of India…
But heavy rain in the north of India over the last few weeks has damaged newly-planted crops in Punjab and Haryana states.

Paddy fields have been submerged for over a week, destroying seedlings, and forcing farmers to wait before they can replant the rice seeds.

In other major rice-growing states, farmers have prepared paddy nurseries but have been unable to transplant the seedlings due to inadequate rainfall.
So authorities decided to ban the export of non-basmati rice, and news spread quickly among Indian-Americans here in the United States…
India's decision to impose a ban on the export of non-basmati white rice has triggered panic buying among NRIs (non-residential Indians) in the US. India accounts for more than 40 percent of world rice exports, and a cut in shipments could inflate food prices in the US.
This is how fast it can happen.
Just days after the export ban was announced, social media was filled with videos of panic buying from coast to coast…
Videos and reports shared on social media over the weekend show Indian-Americans standing in long lines or panic-buying rice in Texas, Michigan, New Jersey Alabama, Ohio, Illinois and California.
When people get desperate, they can do crazy things.
In fact, there was one report of some very desperate consumers "wrestling for a bag of rice in Dallas, Texas"…
There is a mad rush for rice in the United States after India banned exports. Several Indians were seen wrestling for a bag of rice in Dallas, Texas. Long queues to stock up on rice at supermarkets were also witnessed.
Some of the videos that are currently circulating are just nuts.
I didn't think that we would see anything of this nature in the United States this summer.
But here we are.
Some retailers responded to this frenzy by dramatically hiking prices on bags of rice.  In one particular case, the price of a bag of rice approximately tripled…
The Business Line reported that several grocery stores across America had increased the price of rice bags, seeing the frenzy. The report quoted an NRI as saying that a bag of 9 kg of rice, which used to cost $15-16 (Rs 1,222-1309) earlier, was now being sold at $46.99 (Rs 3,846).
Other retailers responded by placing limits on the amount of rice that each customer could purchase…
Other stores unable to keep up with the demand for rice were implementing rationing schemes or deploying innovative methods to stop the panic buying of rice. For instance, the owner of a store stocking Indian products in Mason town in Ohio enforced rationing by asking customers to restrict their purchase to one 20-pound bag (9.07 kg) of ordinary white rice per head, costing $24 (Rs 1,964).
Gouging consumers during a crisis such as this is just wrong, and so I like the second option much better.
Of course it isn't just the United States where panic buying is happening.
Up in Canada, a grocery store in Toronto has also decided to limit each customer to just one bag of rice…
Rice is a staple for billions of people around the world but India has imposed a ban on the export of non-Basmati white rice products. A Toronto South Asian grocery store says it is already feeling the pinch, leading to a spike in panic buying.

"What happened in the last couple of days, it's only a panic purchase," Salam Hasan, general manager at Mississauga's Iqbal Halal Foods, tells CityNews. "We used to have enough for three to four weeks. The stock was sold in just a couple of days."

Hasan says for the time being the popular South Asian grocery store has implemented a restriction, allowing each family to buy just one bag of rice.
Needless to say, this rice panic is taking place at a time when hunger is rapidly growing all over the world.
According to the United Nations, 2.4 billion people already do not have enough food to eat.
And 900 million of them are facing severe food insecurity.
Now the deal that had allowed Ukraine to ship grain through the Black Sea has been terminated and India has decided to completely ban the export of non-basmati rice.
Global hunger is going to get even worse during the weeks and months that are in front of us, and I am extremely concerned about where all of this is eventually heading.
But you aren't hearing much about this from the mainstream media here in the United States, are you?
Read More @ EndOfTheAmericanDream.com