from The Epoch Times: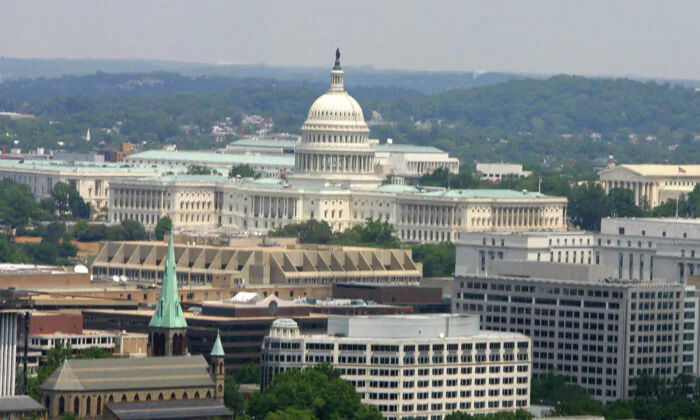 WASHINGTON—An elections group with ties to Democrat mega-donor George Soros and Meta CEO Mark Zuckerberg gathered in Washington on May 8 for a meeting that was closed to the public.
The Epoch Times was denied entry to the event, called a "Summit on American Democracy" and hosted by the Center for Election Integrity & Research (CEIR). Organizers said that the event was invite-only. Only preapproved press and other guests were permitted to attend the summit.
TRUTH LIVES on at https://sgtreport.tv/
Though the event was live-streamed, the closed nature of the event deprived independent media of access to the laundry list of high-ranking officials attending the summit, including a litany of Secretaries of State, who oversee elections, and other election officials. Among those attending the conference were Georgia Secretary of State Brad Raffensperger and Bill Gates, county supervisor for Maricopa County, Arizona.
The group describes itself as "committed to a fiercely nonpartisan approach." But partisan allegations against its founder, funding by Zuckerberg, and indirect ties to the left-wing Soros challenge that description.
During the livestream of the event, the group's founder, David Becker, set the tone for the conference in his opening remarks, repeating contested claims about the security of the 2020 election, and dismissing concerns about election fraud as unfounded.
"The 2020 election was, simply put, the most secure, transparent, and verifiable election in American history and it's not close," Becker claimed.
At least one journalist who challenged this narrative was allegedly removed from the conference.
Laura Loomer, an outspoken ally of President Donald Trump and proponent of theories about widespread election fraud in 2020, reported that she was thrown out of the conference for confronting election officials from Arizona and Georgia. The organizers later called the police on Loomer.
Becker founded CEIR in 2016. He has also been instrumental in several other electoral organizations and efforts across his career.
Partisan Accusations
During the summit, Becker sought to present himself as nonpartisan and unbiased.
He claimed that he was one of the few election officials who was willing to acclaim Trump's 2016 victory as legitimate, even as others considered claims that voter fraud and election tampering had deprived Hillary Clinton of a victory.
However, Becker founded CEIR in response to concerns about "foreign interference" in elections, an oft-repeated claim that Trump won in 2016 due to widespread Russian interference. But later multimillion-dollar federal investigations into Trump's victory turned up no evidence of these claims.
And the founder's track record is splotched with claims of political biases against conservatives.
In 2005, Becker—who has worked in elections for decades—was the subject of a formal ethics complaint while working in the Civil Rights division of the Department of Justice (DOJ).