by Frank Bergman, Slay News: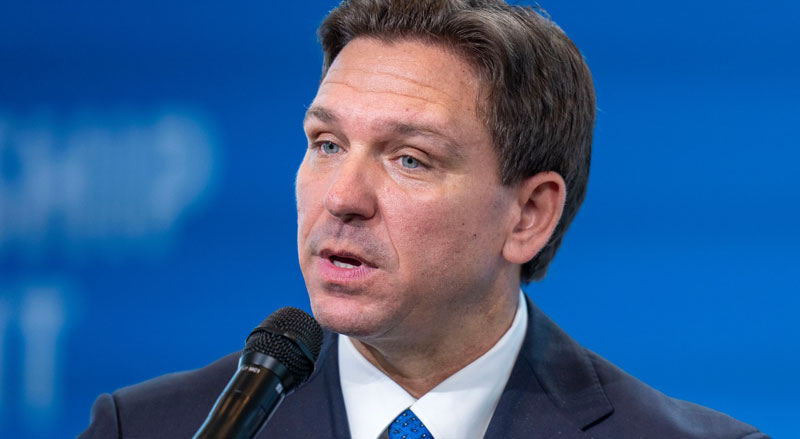 Republican Governor Ron DeSantis has banned the federal government from introducing a "digital dollar" to replace traditional money in Florida.
DeSantis signed legislation into law this week that bans a Central Bank Digital Currency (CBDC) from ever being introduced in the state of Florida.
Democrat President Joe Biden has been pushing hard for the federal reserve to replace the dollar with "digital cash."
TRUTH LIVES on at https://sgtreport.tv/
However, a government-controlled CBDC would allow for individuals' personal spending to be tracked and controlled by the feds.
The governor's office revealed that the new law bans the federal government from using CBDC by excluding it from the definition of money within Florida's Uniform Commercial Code.
The bill also bans foreign-issued CBDC to "protect consumers against globalist efforts to adopt a worldwide digital currency."
DeSantis also signed another piece of legislation into law that bans credit card companies from using firearm-specific Merchant Category Codes.
It also punishes any company caught using them with a fine for violations of Florida's consumer protections against gun owner registries.
"The government and large credit card companies should not have the power to shut off access to your hard-earned money because they disagree with your politics," DeSantis said in a statement.
"Biden's Central Bank Digital Currency aims to increase government control over people's finances, and we will not allow it.
"In Florida, we value personal freedom and won't allow self-interested elites to chip away at our liberty."
DeSantis called on the Florida-led 20-state coalition against "woke" Environmental, Social, and Governance (ESG) to follow Florida's lead by banning CBDC in their states.
Florida Chief Financial Officer Jimmy Patronis warned against Biden's attempt to implement a federally-controlled Central Bank Digital Currency.
The political Left will make sure a digital dollar is "weaponized" against opponents, Patronis asserted.
"It's just another way for Floridians to have their vital financial information surveilled and controlled by the federal government," he said.