by Frank Bergman, Slay News: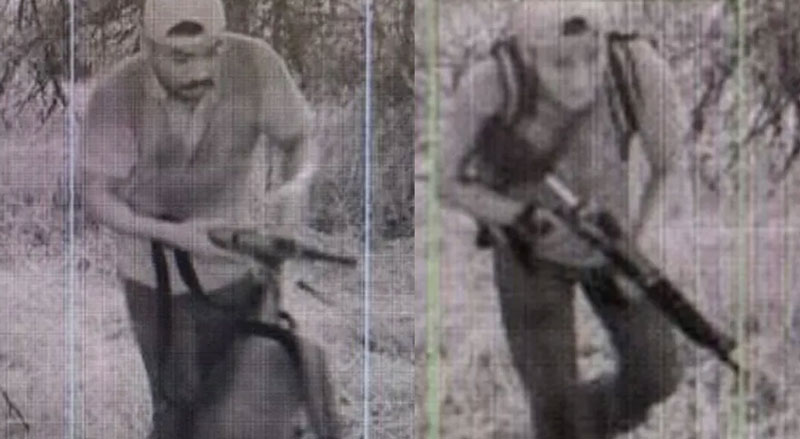 Images have emerged that show military-aged foreign men, armed with rifles and body armor, breaching America's frontier by illegally crossing the Southern Border into the United States.
The images show suspected cartel gunmen coming across the porous border in Texas.
The sighting is just the latest instance of armed men illegally crossing the border.
The images were given to Fox News by law enforcement sources who told the outlet that the three men were spotted on Saturday evening by cameras in the Fronton area.
As the photos show, they were seen carrying rifles and wearing body armor as they move through the brush.
TRUTH LIVES on at https://sgtreport.tv/
Border Patrol agents, including the agency's BORTAC tactical unit, were deployed to the area but were unable to locate the suspects.
It is the same area where law enforcement arrested five suspected members of the Northeast Cartel in June.
The latest incident came just days after Texas Department of Public Safety (DPS) drone operators in Eagle Pass spotted an armed smuggler in Eagle Pass carrying a long gun.
The armed man was guiding a group of illegal aliens across the Rio Grande.
In that instance, the man made it back to Mexico, authorities said.
The large numbers of people coming across have raised major security concerns, particularly from Republicans.
Hundreds of thousands of people are able to evade Border Patrol agents as they pour across the border, raising questions about what kind of people are among them.
The head of Border Patrol announced last week that agents nabbed four sex offenders crossing the border into the U.S. within a single day.