by John Nolte, Breitbart: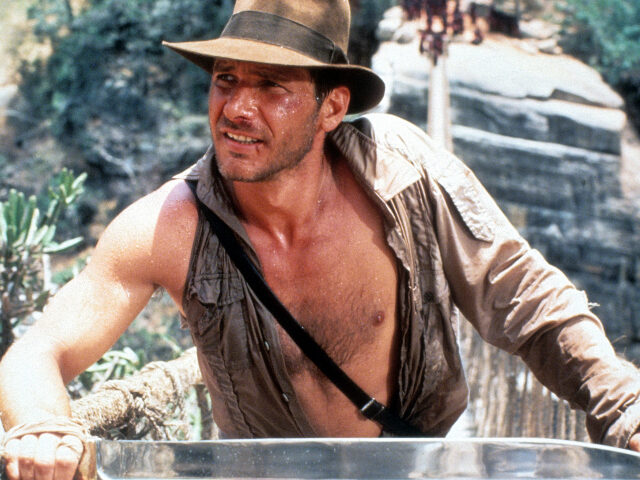 Left-wing Hollywood killed the movie star, and now the chickens are coming home to roost.
Nevertheless, even as outlets like the far-left Variety finally admit to this problem, do not expect anyone to admit to the real reasons.
"Hollywood Grapples With Loss of Young Star Power," reads the headline. The story explains the problem this way…
TRUTH LIVES on at https://sgtreport.tv/
"The hottest package at this year's Cannes Film Festival stars a 76-year old action star and is a reboot of a movie that first dazzled moviegoers in 1993." Variety is talking about Sylvester Stallone and his hit movie Cliffhanger. Yep, Cliffhanger 2 is the biggest deal at a prestigious worldwide film festival: a sequel to a 30-year-old movie starring a guy old enough to be a great-grandfather.
I love Stallone. I hope he lives forever, but imagine the year is 1974, and the hottest property at Cannes is Notorious 2, starring a 76-year-old Cary Grant*. What would the state of the industry have looked like then?
But in 1974, America was buried in young superstars: Al Pacino, Robert Duvall, Michael Caine, Clint Eastwood, Robert DeNiro, Jack Nicholson, Diane Keaton, Sidney Poitier, Woody Allen, Mel Brooks, Pam Grier, Gene Wilder, Gene Hackman, Richard Pryor, Gena Rowlands, Dustin Hoffman, Richard Roundtree, Ellen Burnstyn, Jane Fonda, James Caan, Warren Beatty, Robert Redford, Jill Clayburgh, Steve McQueen, Burt Reynolds, Sean Connery, Peter Fonda…
Wrap your mind around this: In 1974, Charles Bronson, Paul Newman, Jack Lemmon, and Walter Matthau were still younger than Matthew McConaughey (53) is today.
Other hot items at Cannes include 75-year-old Arnold Schwarzenegger's Breakout, 59-year-old Nicolas Cage's Lord of War sequel, and a movie starring 69-year-old John Travolta.
The biggest movies screened at Cannes this year include 80-year-old superstar Harrison Ford, 79-year-old Robert DeNiro, and 48-year-old Leonard DiCaprio.
Sandra Bullock turns 59 this year. Denzel Washington is 68. Samuel L. Jackson is 74. Julia Roberts will be 56. Tom Cruise is 60. Who is left under the age of 50?
The article points to this group…
Tom Holland (26), Chris Hemsworth (39), Ryan Gosling (42), Timothée Chalamet (27), Michael B. Jordan (36), and Jennifer Lawrence (32). I would add Ryan Reynolds (46).
Now compare that group to the under-50 group from 1974 I listed above.
The article blames the lack of young superstars primarily on streaming:
But the agent also believes that streaming services don't know how to apply the right amount of varnish on promising talents, in part because the movies that debut on Netflix or Prime Video don't have the kind of massive global marketing campaigns that accompany major theatrical releases.

"We used to treat our movie stars like gods," the agent said. "But the marketing of these streaming movies is so limited that it doesn't really create stars. Actors aren't burned into the minds like they once were, and they don't have this larger-than-life image any longer."
That is absurd. Streaming has only been a serious force for about a decade, and Hollywood has not been minting any new superstars since the 1990s.
The problem is not streaming; the problems are the following…
The aging male stars everyone still worships have two things in common: they are cool and masculine—as opposed to Timothée Chalamet.
The aging female stars everyone still worships have two things in common: they are feminine, and they are fun, as opposed to uptight and butch.
Superstars do not spend all day smugly yelling at people on Twitter.
Superstars hide between movies to boost their aura.
Superstars star in iconic movies, not disposable and/or self-righteous junk.
The article also blames the 2008 death of the home video market. Of course, the article has that entirely reversed. The collapse of home video sales did not kill the movie star. The collapse of the movie star killed DVD sales.
Here is what happened: the studios believed they could sell movies based on brands and high concepts forever, but now they are all out of brands and high concepts, and there is nothing left to put butts in seats.