by Brian Shilhavy, Health Impact News: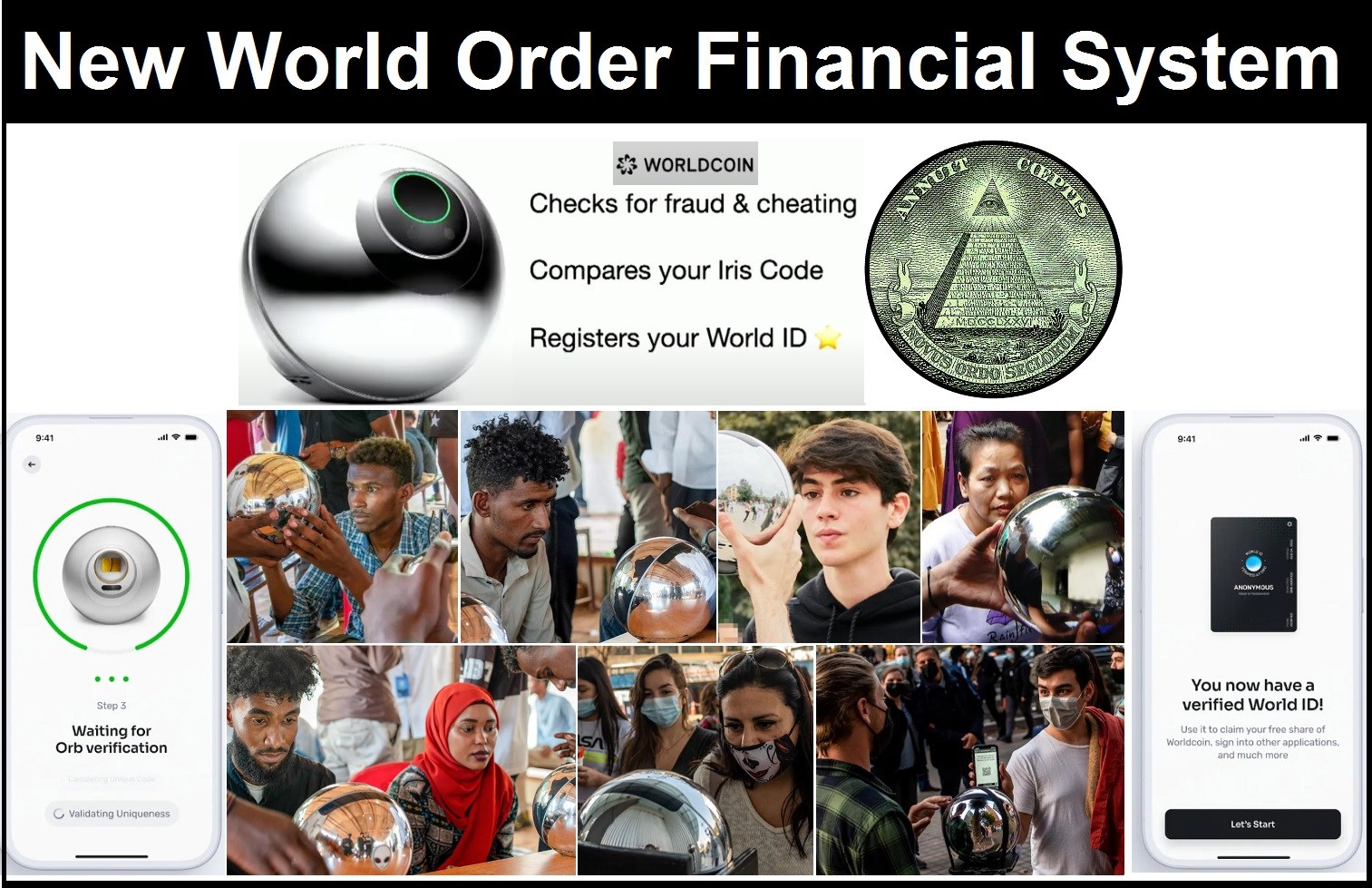 A new report published by the FIDO Alliance states that 44 percent of Americans are now logging in to their online accounts with biometrics, rather than a password, and more than half of Americans today, 58 percent, state that they are interested in replacing their passwords with biometric passkeys.
FIDO Alliance has published a report examining how the behavior, patterns and adoption of authentication technologies reflect the consumers' readiness for passwordless technologies.
TRUTH LIVES on at https://sgtreport.tv/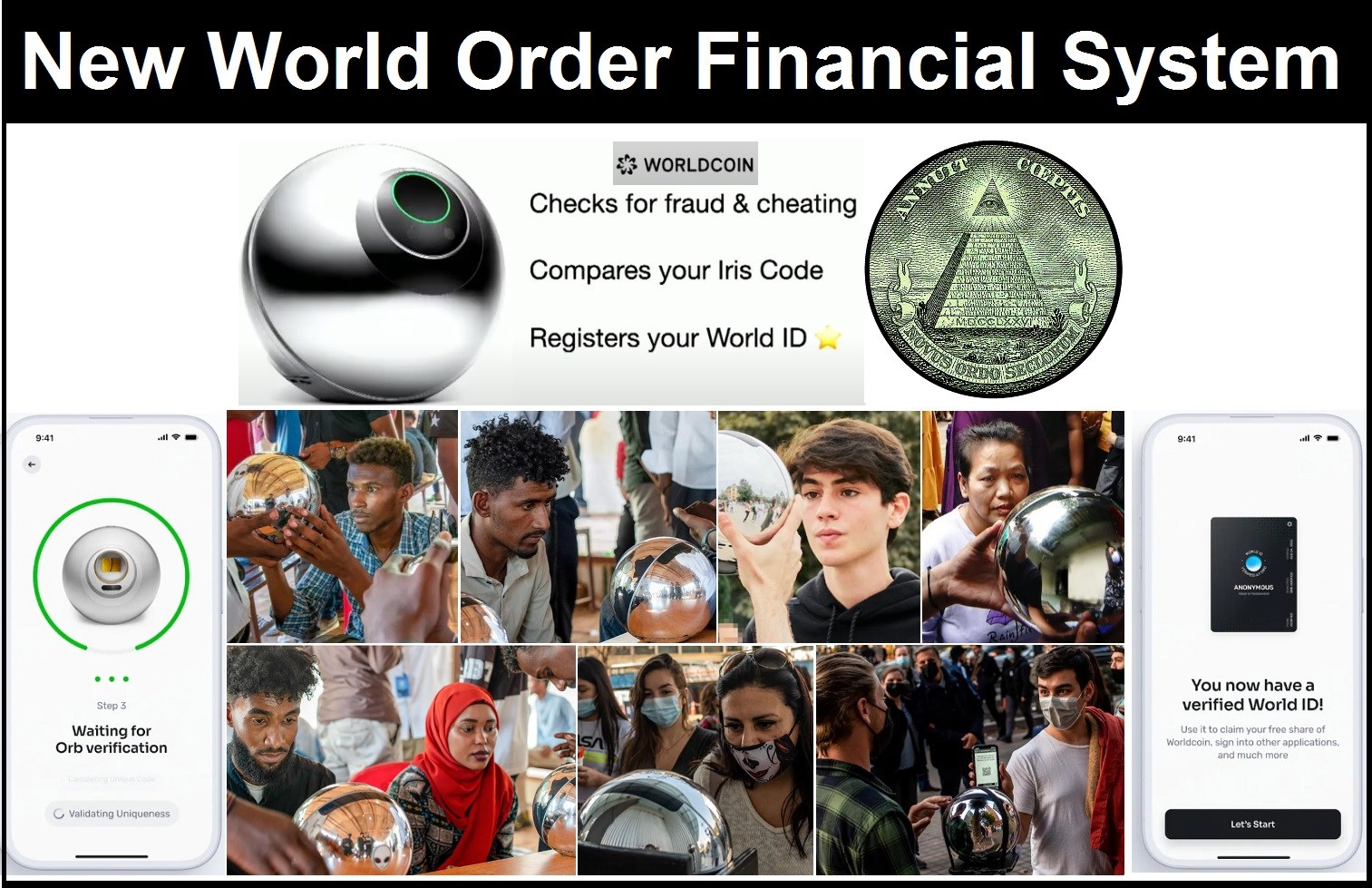 According to the report, passwords are still the most common way to access an account, but biometrics, such as a face scan or fingerprints, are preferred over all other methods by 29 percent. Only 19 percent prefer to use a password. While 44 percent say they log in to accounts with biometrics, 64 percent use passwords.

The report reveals consumer awareness and passkey demand have increased since the Fall of 2022. Fifty-eight percent of U.S. consumers are interested in passwordless technology, and 47 percent say they are somewhat familiar with passkeys.

According to the report, most customers have abandoned a shopping cart in the past six months because they forgot their password. (Source.)
The FIDO Alliance report clearly states who is pushing the adoption of biometric passkeys at the beginning of their report:
It's been a year since Apple, Google and Microsoft announced their commitment to passkeys with plans to expand support  for a common passwordless sign-in standard created by the FIDO Alliance and the World Wide Web Consortium. (Source.)
The FIDO Alliance leadership and members are comprised of the biggest names in Big Tech and the financial sector, including Amazon.com, Microsoft, Google, Apple, Meta, Intel, Yahoo, American Express, Mastercard, Visa, Paypal, CVSHealth, U.S. Bank, PNC Bank, Wells Fargo, and many others.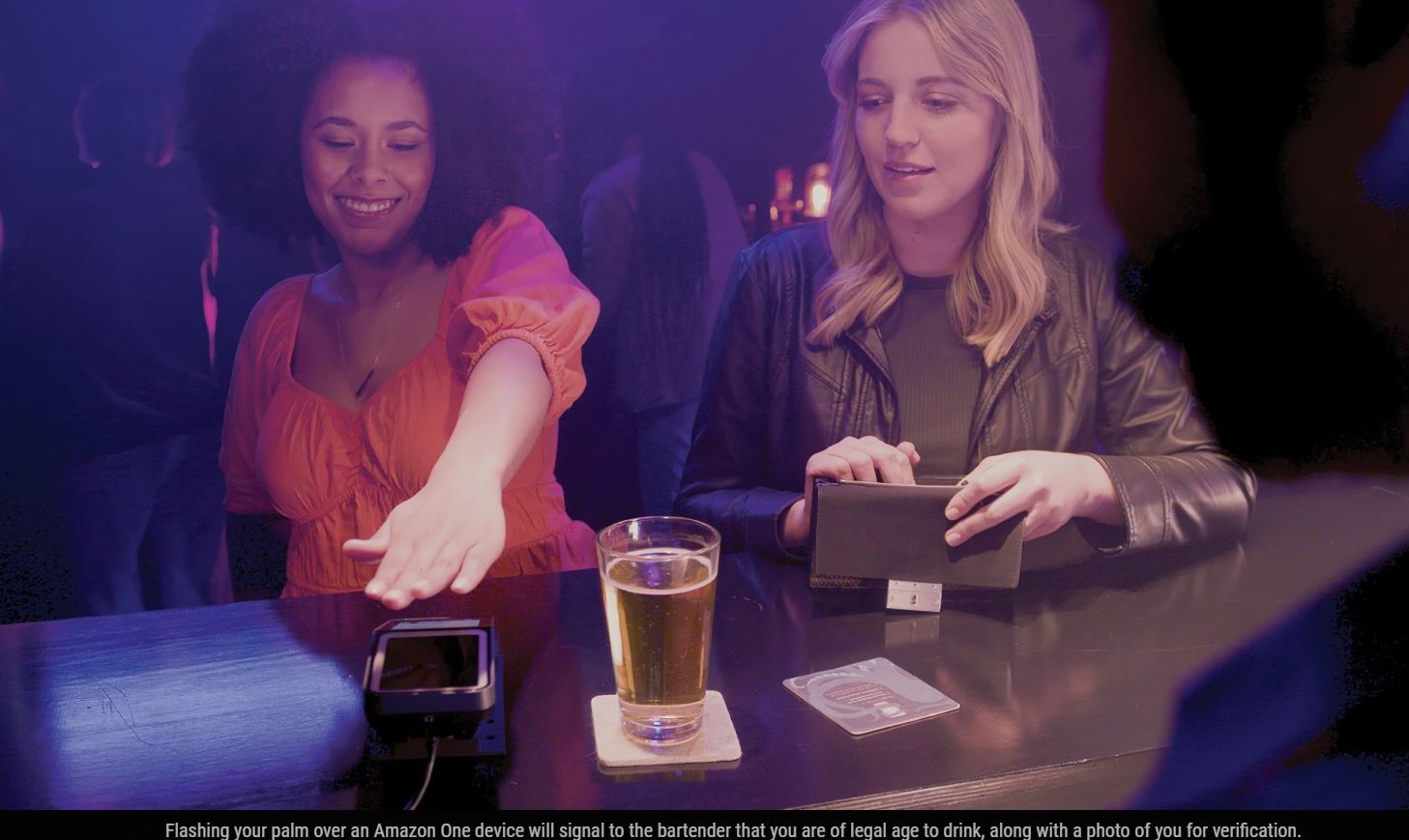 The most widespread biometric ID system currently being rolled out in many locations across the U.S. today is probably Amazon's palm scanning system called "Amazon One."
A report published by Gizmodo today states that Amazon's palm scanning technology has now been updated to record your age, so you can purchase alcohol now without an ID by just letting them scan your hand.
Amazon's Palm-Scanning Tech Also Knows How Old You Are

Amazon One, the palm scanning tech that you can use to pay at Panera, has gotten an upgrade. The payment technology can now verify the age of its user, allowing customers to purchase drinks without having to pull out their IDs.

Amazon announced the new feature today on its website. The company said that the age verification feature was designed to solve the "customer pain point" of using your hand to pay for alcohol only to have to pull out your wallet anyway to flash your ID.

When a 21+ customer places their hand over an Amazon One point-of-sale device, the software will process the payment as well as verify that the customer is of legal age. Amazon says that Coors Field, the Denver-based baseball stadium and home of the Colorado Rockies, will be the first place to utilize Amazon One's palm-based age verification. (Full Article.)
Do people realize that when they avail of this technology, they are letting Amazon.com know when, where, and how much alcohol they are purchasing?
Do you think police and other law enforcement officers might find this data useful if they pull you over in a routine traffic stop? Or they might just scan your license plate and pull you over simply because you just purchased too much alcohol within the past few hours at your local bar or restaurant, and they have access to your Amazon One account.
Big Tech's "Fintech" Banking Apps – Modern Day Slavery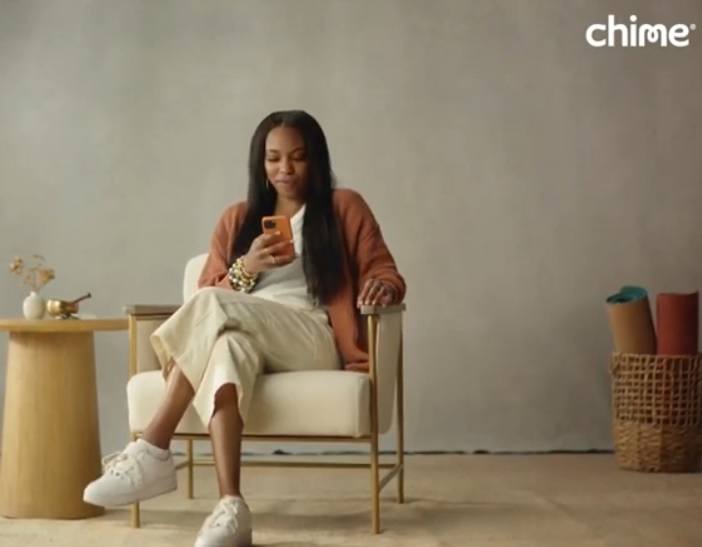 Silicon Valley has been encroaching into the financial sector for many years now, appealing to the masses that the "old ways" of doing banking are antiquated, and that by using their new technology products (referred to as "Fintech") one can avoid the limitations of the banking industry such as having to pay "late fees" or even spending money you don't even have in your account yet, such as advances on your future payroll deposits.
Their commercials appeal to the masses, particularly minorities, many of whom feel that the system is holding them back (which it is, but not for the reasons Fintech is saying).
Watch these two commercials for the app "Chime". They lead you to believe that the only things holding you back from financial freedom and even the ability to start your own business are banking fees and restrictions.
Read More @ HealthImpactNews.com