from Neon Revolt: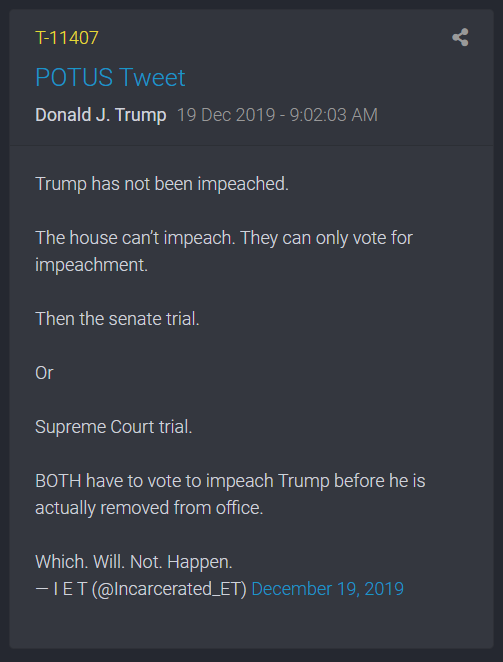 Frens, does it feel like it's almost time to you?
Because it feels like it's almost time to me.
In case you've been living under a rock, POTUS has been retweeting a whole host of #QAnon-related accounts for the past few days, much to the chagrin of #GammaGrifters in the MSM everywhere. It started slow at first, earlier in December, when Trump first retweeted Tracy Beanz – who was involved with QAnon very early on, but who I think moved on after a bit to, perhaps, put it charitably. But I want to track all of this, so people can clearly see what's just unfolded over the past few days, and rest assured in the fact that Q is undeniable at this point, and that nothing can stop what is coming.