by Martin Armstrong, Armstrong Economics: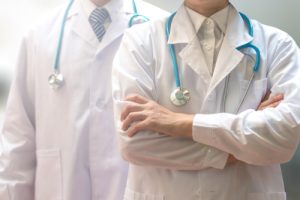 Medical College Admission Test (MCAT) is "a standardized, multiple-choice examination designed to assess your problem-solving, critical thinking, and knowledge of natural, behavioral, and social science concepts and principles prerequisite to the study of medicine." Students wishing to study medicine needed to pass this examination to determine if they were suitable for the profession. Now, in the name of diversity, some medical schools no longer require potential doctors to pass this exam because it is seen as racist.
TRUTH LIVES on at https://sgtreport.tv/
A watchdog group called Do No Harm stated that this is a "dangerous trend." "The MCAT has been shown to predict who has the best chance to be successful in medical school," Do No Harm Program Manager Laura Morgan told the DCNF. "Eliminating it removes a proven standard for schools to consider when admitting students who demonstrate the aptitude to be good doctors." Around 40 medical schools across the US are abandoning the MCAT already.
The Association of American Medical Colleges (AAMC), the same agency that developed the MCAT, is pivoting away from the old model to test future doctors on holistic measures. They cannot mandate that medical schools require students to take or pass this examination. Some schools, like CUNY, have stated their goals clearly. CUNY wishes to "increase the number of physicians of African-American, Hispanic and other ethnic backgrounds who have been historically under-represented in the medical profession and whose communities have been historically underserved by primary care practitioners." I don't know about you, but I do not care about my doctor's ethnic background, sexual orientation, or gender. I simply want to speak to the most qualified individual. If they wanted to attract more bright minds, they could eliminate the costs of admission to enter the profession in the first place. Medical students are strapped with hundreds of thousands in debt and arguably underpaid as residents.
Medical deaths are the third-leading cause of death in the US. Around 251,000 people die every year in the US as a result of medical malpractice. Diminishing qualifications for doctors who are expected to make life and death decisions is a major threat to public health.
This is happening in important roles across every sector as the woke agenda destroys our culture from within. Biden boasted how he managed to appoint numerous LBGTQ members to his cabinet, more than any other president. Does anyone care? Most of us want the most qualified individuals in positions of power.
Read More @ ArmstrongEconomics.com