by Claire Bernish, The Free Thought Project: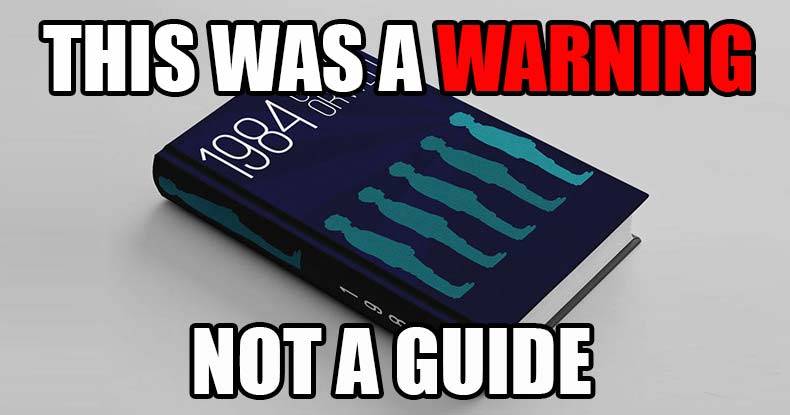 Assessing current conditions in the United States, it would be next to impossible not to grasp innumerable parallels to George Orwell's dystopic portent, 1984. Though other fictional dystopias could similarly elicit comparisons to the dark turn taken by American empire, aspects of 1984's creepy authoritarian nightmare ring all-too-true.
And Big Brother-like surveillance — though undoubtedly relevant — imparts only the most obvious, and therefore least pertinent, connection on the list.