by Martin Armstrong, Armstrong Economics: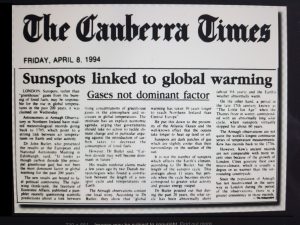 QUESTION: Is there a pattern?
ANSWER: For whatever reason, these people have been promoting that the cities will all sink and we are the cause of it all. They have been touting this scenario since the 1930s when there was the Dust Bowl. It resurfaced after World War II when they were trying to stop rebuilding industry and the housing market which had been destroyed. The same argument appeared again in the 1960s when there was a great expansion in housing.