by Kurt Nimmo, Kurt Nimmo on Geopolitics: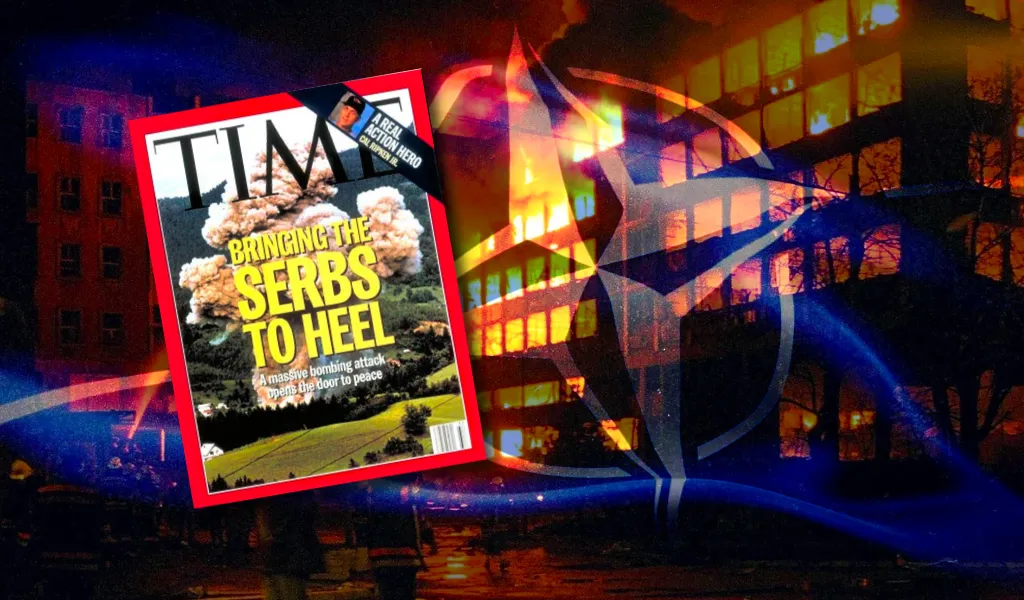 In Belgrade on March 24, Serbian minister Nikola Selakovic and Russian Ambassador to Serbia Alexander Botsan-Kharchenko, laid a wreath at a memorial to children killed in the illegal 1999 NATO terror bombing of what was then the Federal Republic of Yugoslavia. The ceremony and the anniversary of the attack went predictably unmentioned in America.
TRUTH LIVES on at https://sgtreport.tv/
On March 24, 1999, the North Atlantic bloc, without UN's authorization, started bombing Yugoslavia in gross violation of the fundamental principles of international lawand UN Charter. The US and NATO bombed Yugoslavian cities , including civilian infrastructure for 78 days. pic.twitter.com/T7IsAuTT1I

— sonja van den ende (@SonjaEnde) March 24, 2023
The remarks of Serbian President Aleksandar Vucic were also ignored in the West. "24 years ago, the modern international law finally died," Vucic said during a commemorative event in Sombor, the first city to be bombed by NATO and President Bill Clinton.
"Nothing worse could happen in the world than what was done here, to a small country, which was guilty only of seeking to make its own decisions, and to be free. As such it didn't appeal to those powers which destroyed the old international order in 1989/90 and created a new one in which only they have the final say in everything."
The United Nations International Criminal Tribunal for the former Yugoslavia, in its Final Report to the Prosecutor by the Committee Established to Review the NATO Bombing Campaign Against the Federal Republic of Yugoslavia, mentions numerous war crimes perpetuated against the people of Yugoslavia, now Serbia. The report documents the use of depleted uranium (Serbia is among the countries with the highest cancer mortality in the world), the wanton use of illegal cluster munitions, and the targeting of civilian infrastructure, including a passenger train at the Grdelica Gorge in December 1999.
The UN report concludes,
that the NATO forces deliberately attacked civilian infrastructure targets (and that such attacks were unlawful), deliberately or recklessly attacked the civilian population, and deliberately or recklessly caused excessive civilian casualties in disregard of the rule of proportionality by trying to fight a "zero casualty" war for their own side.
Read More @ kurtnimmo.substack.com