by Brian Lupo, The Gateway Pundit: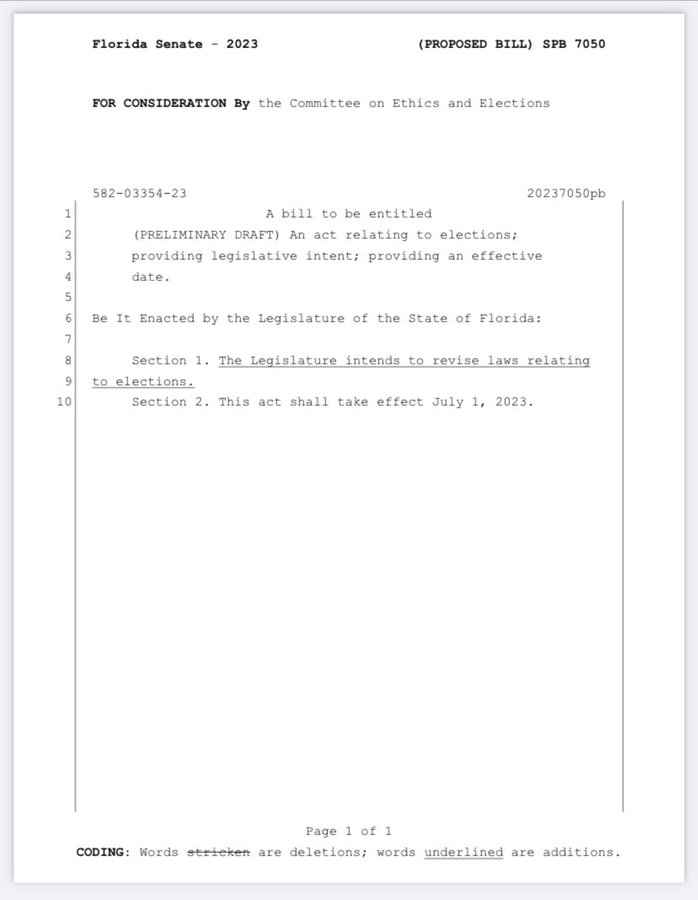 As President Trump is in the process of being indicted by a Soros-backed New York DA, the Florida state senate quietly submitted a bill to the Ethics and Elections committee at 6:08pm that would reportedly enable politicians to remain in their elected position during a campaign.
Senate Bill 7050 was submitted today and added to the committee's agenda for April 4, 2023 at 2:00pm.  If passed, the bill would take effect on July 1, 2023.  DeSantis likely would not announce a bid for the Presidency until that time.
TRUTH LIVES on at https://sgtreport.tv/
Hell of a time to let people know you're going to change the resign-to-run law. pic.twitter.com/65qCiSL4AF

— Jim Rosica (@JimRosicaFL) March 30, 2023
BREAKING:

Ron DeSantis waited until the media was fully consumed with Trump's indictment to make a move to repeal Florida's resign-to-run law, which prevents current public officials from seeking other offices while serving in their current office. pic.twitter.com/kbdlH9lETf

— Rebekah Jones (@GeoRebekah) March 31, 2023
Earlier today, DeSantis finally addressed the indictment of Florida resident President Donald Trump regarding extradition to New York for the criminal processing by saying Florida would not assist in the extradition of President Trump. It is a move that was brought up when he first addressed the potential indictment last week by saying he would not be involved.
Read More @ TheGatewayPundit.com