by Kurt Nimmo, Kurt Nimmo on Geopolitics: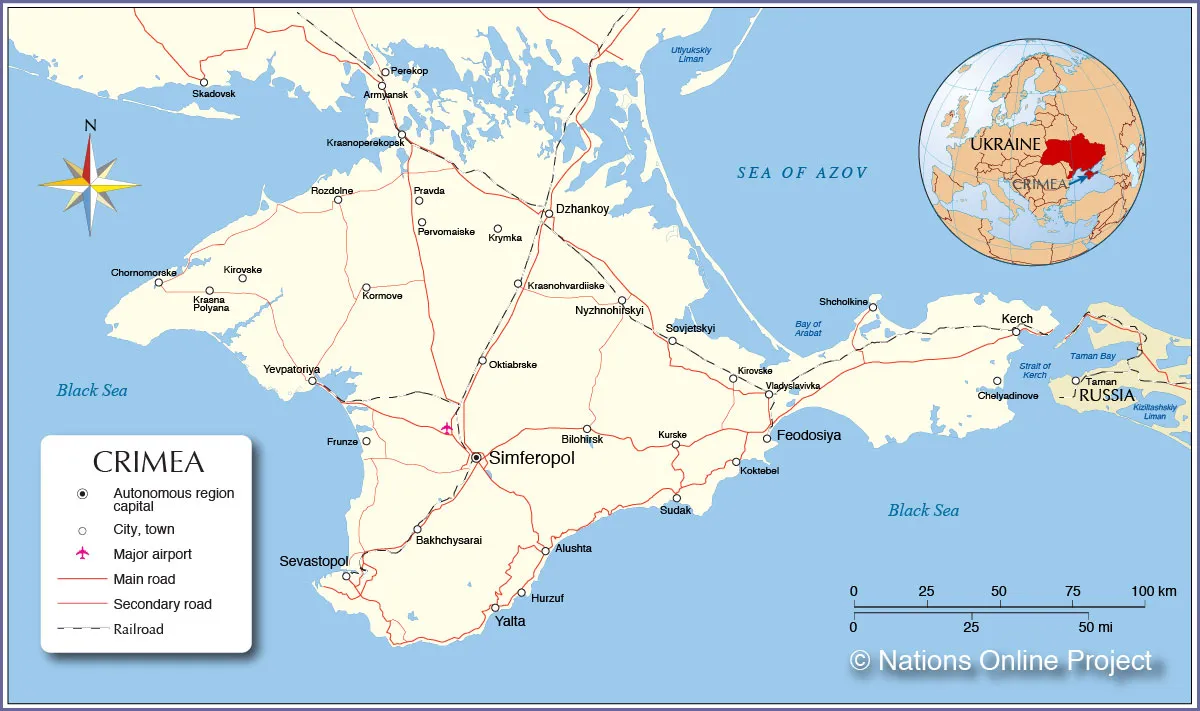 NBC News fixture Andrea Mitchell, wife of former Federal Reserve boss Alan Greenspan, has gone against the grain of the Ukraine narrative. In the clip below, she says the people of Crimea are Russian.
TRUTH LIVES on at https://sgtreport.tv/
BREAKING: NBC News / MSNBC concedes that Zelensky's goal of retaking Crimea is unrealistic and dangerous.pic.twitter.com/fb2RCRBHOn

— David Sacks (@DavidSacks) March 1, 2023
So, here we have an admission by corporate media journalist Keir Simmons that it is not only "dangerous" but virtually impossible for Ukraine (that is, the USG) to force the return of Crimea (where a Russian ethnic population has lived for centuries). Russia will defend its naval base in Sevastopol.
An American journalist arrived in Crimea via the Kerch Bridge and learned in Sevastopol that the majority of Crimeans are for Russia and are ready to defend themselves against Ukraine in case of attempts to invade. pic.twitter.com/nl6iJxZUmC

— GraphicW (@GraphicW5) February 28, 2023
For his reality-based report, Simmons was placed on Ukraine's Myrotvorets death list.
NBC News journalist Keir Simmons recently went to Crimea and reported that most Crimeans are pro-Russia. Now, Ukraine has put him on its hit list website for reporting this fact.

What does the U.S. government think about Ukraine adding an NBC journalist to its hit lists? pic.twitter.com/bD0ghFsUtf

— kanekoa.substack.com (@KanekoaTheGreat) March 1, 2023
The CIA is an old pro at compiling death lists. Maybe that's why "Langley, VA, USA" is featured on the death list website (top right corner). I wrote about the CIA's handiwork and its relation to the Myrotvorets death list in September. The list now includes a number of prominent westerners who dared tell the truth about Ukraine, its rabid ultranationalists, NATO's encroachment, and the violent 2014 coup that overthrew an elected president and government.
The Myrotvorets now include westerners on their murder list, including the popular former member of the progressive rock band Pink Floyd, Roger Waters. In addition, the Nazis of the Ukraine want to kill Hungary's Viktor Orban, and Nobel Prize winner Zoran Milanovic. "Ukrainian writer Oles Buzina and former Verkhovna Rada parliamentarian Oleg Kalashnikov" were assassinated after Myrotvorets published their home addresses, reports Debt-Stop.
Andrea Mitchell and NBC may sheepishly admit the retaking of Crimea will not happen, but such reports have not dissuaded Zelenskyy and the Ukrainians.
Read More @ kurtnimmo.substack.com