by John Nolte, Breitbart: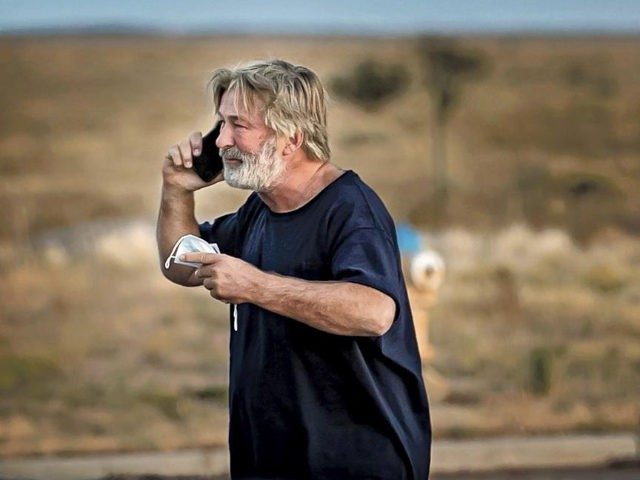 Alec Baldwin skipped gun safety training, per a probable cause filing by the Santa Fe, New Mexico, district attorney.
Baldwin has been charged with involuntary manslaughter in the death of cinematographer Halyna Hutchins.
TRUTH LIVES on at https://sgtreport.tv/
Here's the first money quote: [emphasis original throughout]
Statements and evidence show [ALEC] BALDWIN was not present for required firearms training prior to the commencement of filming. Statements, depositions from OSHA, and evidence show BALDWIN was provided only minimal training on firearms, even after [armorer and co-defendant Hannah Gutierrez-] REED requested more training for BALDWIN. In the deposition taken from REED, she stated BALDWIN had very limited training on the cross draw that was required for the scene on the 21st and limited training in firearms and how to check his firearm as to whether it was unloaded or loaded, in which REED felt was very important in his role as RUST.
The "limited training on the cross draw" is important to note because the cross draw was what Baldwin was practicing when he accidentally shot and killed Hutchins and wounded writer/director Joel Souza.
The cross-draw is a tricky move. You are pulling the firearm from the opposite side of your gun hand.
According to prosecutors, when Baldwin did find time for firearm safety training, he didn't take it very seriously:
A training session for at least an hour or more in length was scheduled, but the actual training consisted of only 30 minutes as according to REED, BALDWIN was distracted and talking on his cell phone to his family during training.
The DA filing also makes mincemeat of Baldwin's laughable claim he did not pull the trigger:
BALDWIN approached responding deputies on the day of the shooting wanting to talk to them because he was the one who "…fired…" the gun.
So, according to authorities, at first, Baldwin admitted he fired the gun. But then…
BALDWIN later asserted he never fired the revolver, and that it had just "…gone off…" BALDWIN made this assertion in public as well in multiple media interviews conducted after the shooting.
The filing goes on to lay out how the FBI tested the firearm and found it in no way defective:
The analysis clearly showed that the weapon could not 'accidentally fire'; for the weapon to fire, the trigger has to have been depressed.
The DA is also holding Baldwin responsible for the shooting in his role as a Rust producer:
In his producer position, the evidence indicates BALDWIN also did not act to address the lack of daily safety meetings that are required to be conducted by the 1st assistant director. Evidence indicates that on or about the 13th day of filming, only three (3) or four (4) safety meetings were conducted by the assistant director.
The statement lays out all the breakdowns in expected protocol leading up to the shooting and concludes with: