by Matt Agorist, The Free Thought Project: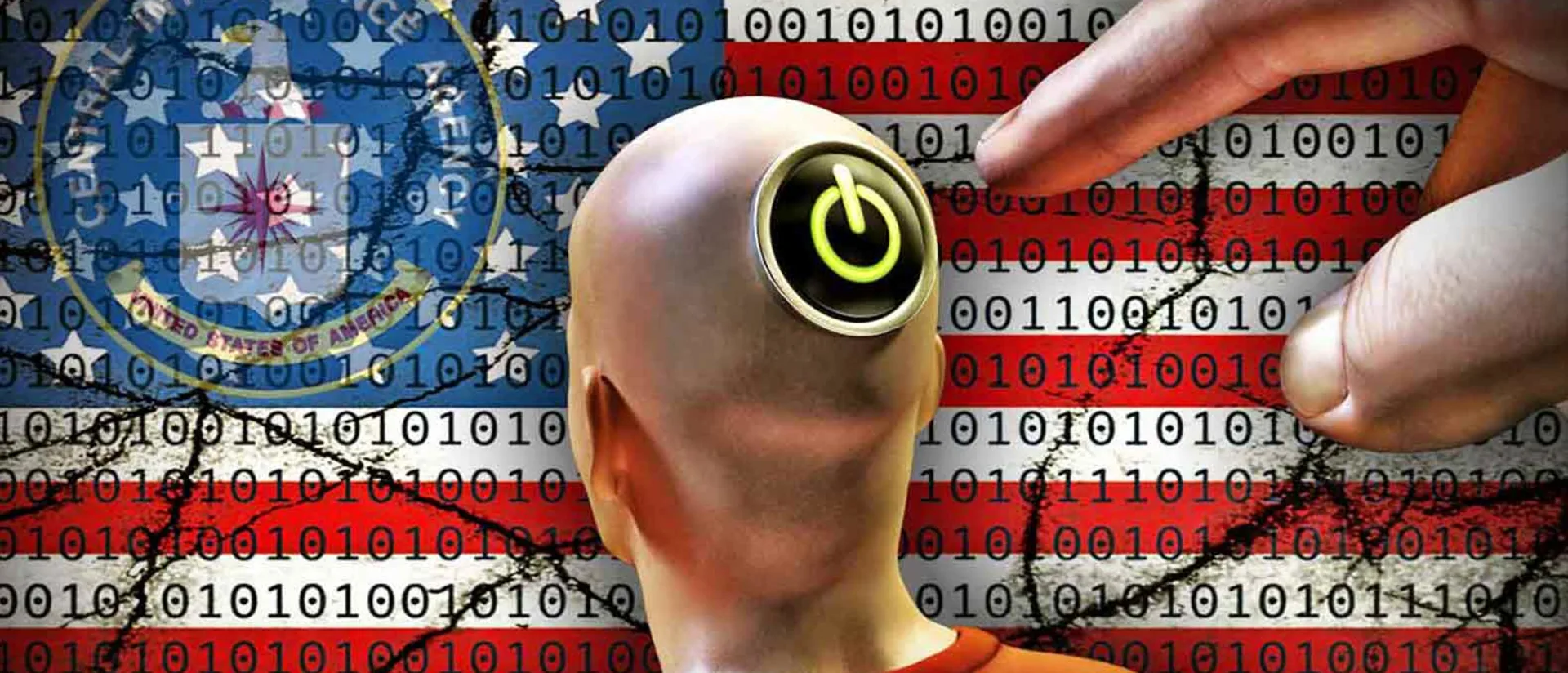 This is how you persuade a populace to voluntarily march in lockstep with a police state
"It is the function of mass agitation to exploit all the grievances, hopes, aspirations, prejudices, fears, and ideals of all the special groups that make up our society, social, religious, economic, racial, political. Stir them up. Set one against the other. Divide and conquer. That's the way to soften up a democracy."― J. Edgar Hoover, Masters of Deceit
The U.S. government has become a master of deceit.
It's all documented, too.
TRUTH LIVES on at https://sgtreport.tv/
This is a government that lies, cheats, steals, spies, kills, maims, enslaves, breaks the laws, overreaches its authority, and abuses its power at almost every turn; treats its citizens like faceless statistics and economic units to be bought, sold, bartered, traded, and tracked; and wages wars for profit, jails its own people for profit, and has no qualms about spreading its reign of terror abroad.
Worse, this is a government that has become almost indistinguishable from the evil it claims to be fighting, whether that evil takes the form of terrorism, torture, drug trafficking, sex trafficking, murder, violence, theft, pornography, scientific experimentations or some other diabolical means of inflicting pain, suffering and servitude on humanity.
With every passing day, it becomes painfully clear that this is not a government that can be trusted with your life, your loved ones, your livelihood or your freedoms.
Just recently, for example, the Pentagon was compelled to order a sweeping review of clandestine U.S. psychological warfare operations (psy ops) conducted through social media platforms. The investigation comes in response to reports suggesting that the U.S. military has been creating bogus personas with AI-generated profile pictures and fictitious media sites on Facebook, Twitter and Instagram in order to manipulate social media users.
Psychological warfare, as the U.S. Army's 4th Psychological Operations Group explained in a recruiting video released earlier this year, enables the government to pull the strings, turn everything they touch into a weapon, be everywhere, deceive, persuade, change, influence, and inspire.
Of the many weapons in the government's vast arsenal, psychological warfare (or psy ops) can take many forms: mind control experiments, behavioral nudging, propaganda.
In the 1950s, MK-ULTRA, the mind control program developed under CIA director Allen Dulles as part of his brain warfare Cold War campaigns, subjected hundreds of unsuspecting American civilians and military personnel to doses of LSD, some having the hallucinogenic drug slipped into their drinks at the beach, in city bars, at restaurants. For Operation Midnight Climax, the CIA hired prostitutes to lure men into a bugged room, where they would be dosed with LSD and observed having sex
As Brianna Nofil explains, "MK-Ultra's 'mind control' experiments generally centered around behavior modification via electro-shock therapy, hypnosis, polygraphs, radiation, and a variety of drugs, toxins, and chemicals."
The CIA spent nearly $20 million on its MKULTRA program, reportedly as a means of programming people to carry out assassinations and, to a lesser degree, inducing anxieties and erasing memories, before it was supposedly shut down.
As one study reported, detainees held in CIA safe-houses abroad "were literally interrogated to death in experimental methods combining drugs, hypnosis and torture, to attempt to master brainwashing techniques and memory erasing."
Similarly, the top-secret Montauk Project, the inspiration for the hit Netflix series Stranger Things, allegedly was working to develop mind-control techniques that would then be tested out on locals in a nearby village, triggering crime waves or causing teenagers to congregate.
As journalist Lorraine Boissoneault concludes, "Despite MK-ULTRA violating ethical norms for human experiments, the legacy of brainwashing experiments continued to live on in U.S. policy. The same methods that had once been used to train American soldiers ended up being used to extract information from terrorists in Abu Ghraib, Iraq and Guantanamo Bay."
Read More @ TheFreeThoughtProject.com