from The Epoch Times: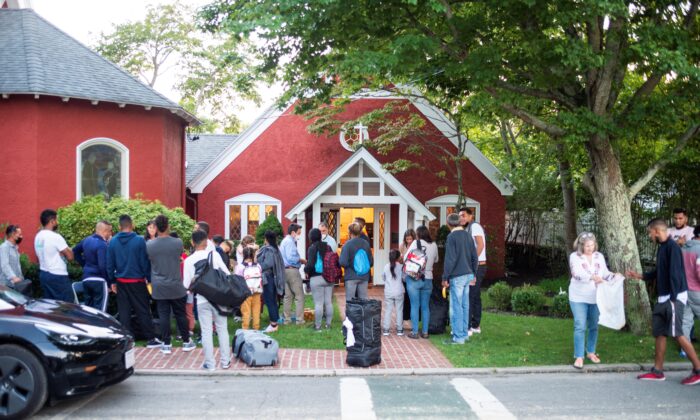 Some of the roughly 50 illegal immigrants who flew to Martha's Vineyard in Massachusetts last week only to be deported, said they would like to return to the "beautiful" elite island home of wealthy families in the summer.
Catholic Charities in the Diocese of Fall River told the National Catholic Reporter newspaper that three out of the dozens said they wouldn't mind returning to Martha's Vineyard given "how beautiful" the island is, after being bussed away to a nearby emergency shelter in Barnstable County last Friday.
TRUTH LIVES on at https://sgtreport.tv/
"But everybody else said, 'We don't have a preference of where we go. All we want to do is work, have a home, and live peacefully.' That was the universal message with all of these migrants who came to us," said the head of the Catholic Charities, Susan Mazzarella, whose team is involved in work to help immigrants transition to life in America.
The remarks came as left-wing civil rights attorneys noted claims of "infuriating" stories of newly-arrived immigrants being sent to Martha's Vineyard.
The two planeloads of illegal aliens landed on the Massachusetts island from Texas on Sept. 14, charted by Florida Gov. Ron DeSantis as part of his $12 million state relocation program transporting illegal immigrants to "sanctuary destinations."