by Jim Quinn, The Burning Platform:
"How did you go bankrupt?" Two ways. Gradually, then suddenly."
― Ernest Hemingway, The Sun Also Rises
"I do not say that democracy has been more pernicious on the whole, and in the long run, than monarchy or aristocracy. Democracy has never been and never can be so durable as aristocracy or monarchy; but while it lasts, it is more bloody than either. Remember, democracy never lasts long. It soon wastes, exhausts, and murders itself. There never was a democracy yet that did not commit suicide. It is in vain to say that democracy is less vain, less proud, less selfish, less ambitious, or less avaricious than aristocracy or monarchy. It is not true, in fact, and nowhere appears in history. Those passions are the same in all men, under all forms of simple government, and when unchecked, produce the same effects of fraud, violence, and cruelty." – John Adams
TRUTH LIVES on at https://sgtreport.tv/
Hemingway's famous quote about going bankrupt connects with so many because it is true on a personal basis and a civilization basis. It applies to individuals and empires in decline – like the American democracy. John Adams realized two centuries ago democracy was no better than monarchy or aristocracy over the long haul. We were handed a Republic by Franklin and his fellow revolutionaries, but we failed to keep it almost from the very birth of this nation.
As we rush towards our World War 3 rendezvous with destiny, aided and abetted by politicians placed in power by globalist billionaires hellbent on the destruction of our way of life, so they own everything and you own nothing, I can't help but ponder who is to blame and could we have avoided this dystopian outcome.
The United States has been going bankrupt gradually for the last fifty years, both financially, intellectually, and morally. Nixon closing the gold window in 1971 and opening the debt door to morally bankrupt bankers and politicians set in motion a downward spiral accelerating at hyper-speed as we speak. The American Empire was born in the shattered global debris of World War II with the Bretton Woods agreement, which left the USD as the dominant currency in world trade, specifically as the settlement currency for all oil transactions.
The empire has been sustained by currency supremacy, military might, and until 1980, manufacturing superiority. Once the most highly educated nation on the planet, decades of lowering the bar, less than mediocre union teachers, and replacing education with indoctrination, has created generations of ignorant zombies incapable and uninterested in critical thought.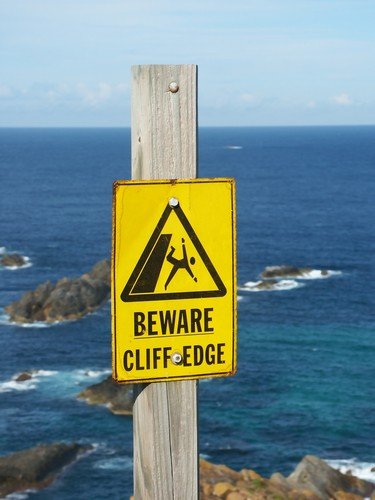 The road to bankruptcy was very gradual at the outset of empire, with the national debt topping out at $269 billion, 119% of GDP, in 1946. In 1960 it had only grown to $286 billion but had dropped to 54% of GDP. Rebuilding the world and being the dominant economic power paid huge dividends. After a decade of guns, butter and welfare programs, the debt grew to $398 billion, but continued to drop as a percentage of GDP to 35% in 1971. After decoupling from gold, the national debt soared to $908 billion by 1980, inflation surged to 15%, and Volcker had to raise interest rates to 20% to avert disaster. What happened over the next forty years was mind boggling in its recklessness, shortsightedness, and acquiescence to the Wall Street cabal. These decade-by-decade increases were obscene:
1980               $908B            32% of GDP
1990               $3.2T              54% of GDP
2000               $5.7T              52% of GDP
2010               $13.6T            90% of GDP
2020               $27.8T            129% of GDP
Today             $30.3T            130% of GDP
Rogoff and Reinhart postulated in 2010 that once a country passes 90% of GDP, economic growth slows dramatically, and the chances of financial crisis increase exponentially. With annual GDP growth of about 2% since 2010, their theory has proven accurate. Now we approach the existential financial crisis which could initiate the "going bankrupt suddenly" phase of our empire of debt. Larry Kotlikoff, Harvard, and Wharton educated economic professor at Boston University, estimates the unfunded welfare liabilities of the United States exceeds $210 trillion. We are a long way from when our Founders handed us a republic.
"American money was never more sound, or banking more free, than 200 years ago. Since then, it's been a long steady decline from the gold standard and competitive banking to our Fed-run system of inflated paper currency, deposit insurance, and perpetually shaky banks on the dole." – Lew Rockwell
There is no conceivable way this debt can ever be repaid, therefore it will not. It's just pure math, which the average dumbed down American chooses not to question or dispute. In their own lives they need to make enough income to make their mortgage payment and car loan payment. It's the same for the government. The only way debt obligations can be met is for tax revenue to exceed expenses. Borrowing to make debt and interest payments is unsustainable, reckless, and an example of imperial empire arrogance. The only unknown now is whether the debt is defaulted upon, it is hyperinflated away, or some sort of debt jubilee and currency collapse makes it mute.
No matter the solution, the people will bear the brunt of the pain and drastic diminishment of their standard of living. Those in control will position themselves to benefit from whatever scheme is implemented to eliminate the debt. The current trend of running trillions in deficits per year is unsustainable and already resulting in raging inflation, declining GDP, and pushing the world towards a global depression.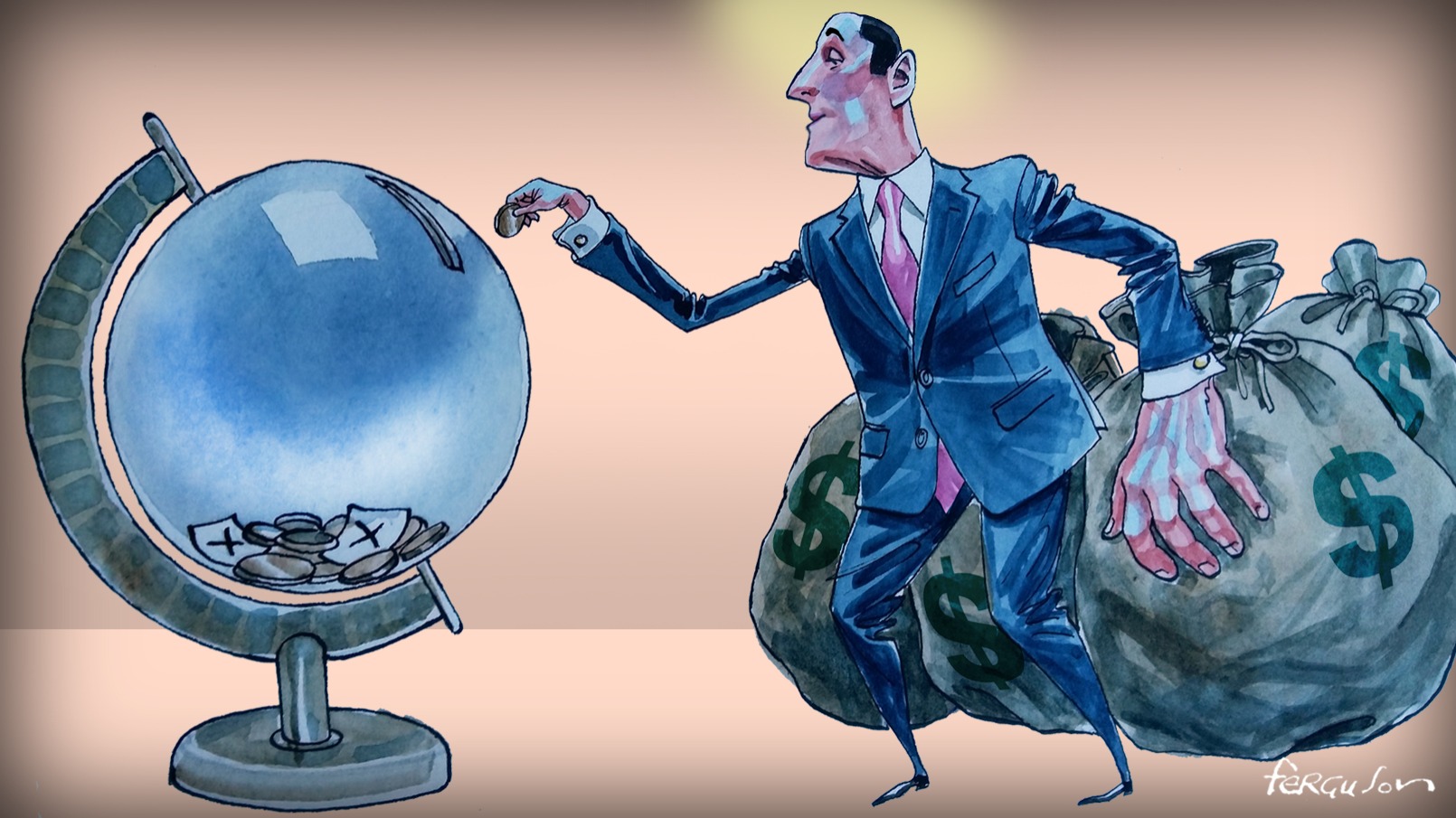 There is no disputing the facts I have presented. These facts trump the willful ignorance of the masses and the false narratives of the ruling class, along with their media mouthpieces pretending all is well. Those controlling the levers of power know this shitshow can't go on. They have fully exhausted their propaganda tools, financial derivative schemes, and monetary machinations, leaving them nothing but crashing the system and implementing a Great Reset, which would keep them in control and the rest of us in squalor and subservience.
We've been on the road to perdition for a long time, but we came to a peak on that highway in 2019 and the path has been straight down since, with our chariot of fire accelerating at breakneck speed towards its final destination with catastrophe and ruin. The rise and fall of the American Empire will be far more rapid than the rise and fall of the Roman Empire. With the inept and reckless leadership in place presently, I only hope we still have a nation after they successfully provoke World War 3.
Read More @ TheBurningPlatform.com