by Bill Sardi, Lew Rockwell: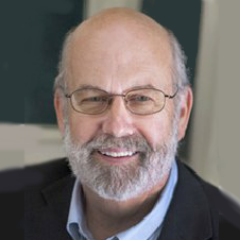 Immunization Will Only Achieve A False "Peace Of Mind" Authorized Immunization Travel Cards Will Be No Better Than A Counterfeit Card
There is no way Americans can achieve anything more than imaginary "peace of mind" via vaccination and any reduced risk from infection or death cannot be confirmed due to the experimental design of the vaccine studies now underway.
COVID-19 vaccines only have to allay symptoms of infection by 50% for a short period of time to gain FDA licensure, which is the lowest bar for vaccine-makers to jump over.  Determination of infection risk or mortality reduction is at least a couple of years away if trials began today, but vaccines are not even being put to the test at this time.
TRUTH LIVES on at https://sgtreport.tv/
Regardless of the fact these RNA-DNA vaccines, the first COVID-19 vaccines rolled out for use, are more likely to result in significant and possibly life-long or deadly side effects than the COVID-19 infection itself, unwary Americans are being coerced into vaccination.
INFECTION: Risk for laboratory confirmed COVID-19 infection is 1 in 10 Americans (though that figure is specious because of the many false positives produced by PCR test.
DEATH: 1.5 in 10,000 have died due to COVID-19, which is an overreported high number due to the mis-categorization of deaths caused by co-morbid conditions but blamed on COVID-19.  Only 6% of deaths are from COVID-19 alone.  Only 9 in 100,000 Americans (0.00009%) have died solely from COVID-19 infection alone and even that is a specious number because COVID-19 coronavirus infection may activate dormant tuberculosis.   Miscategorized cases of tuberculosis could represent those 6% of deaths.
SIDE EFFECTS: 1 in 333 have experienced significant side effects. (Source: Principia Scientific)
Only in the minds of a population of confused and anxious Americans will imaginary "peace of mind" be achieved.
Apparently many people are willing to endure the vaccine's side effects in exchange for an RNA vaccine (Moderna, Pfizer) that falsely promises to save lives.  These experimental vaccines may even fail to achieve FDA licensure.
Conclusive evidence is years away
To test whether an RNA/DNA vaccines prevent transmission to others, people have to be nasally swabbed twice a week for very long periods, which is untenable.  To prove such a vaccine reduces risk for mortality you need a trial 5-10 times longer than a transmission study, states a report in The British Medical Journal.
For comparison, dramatic increases in use of flu vaccines have not been associated with a decline in mortality.  So, what are these short-term studies with coronaviruses going to conclude?
These vaccines may be licensed by the FDA to reduce mild symptoms, maybe by 50%, that is all. Hence the claim these vaccines may only provide imaginary protection, or a false peace of mind.  Americans may hold an authorized government-issued proof of vaccination card with no immunity against COVID-19 whatsoever.