by Chris Menahan, Information Liberation: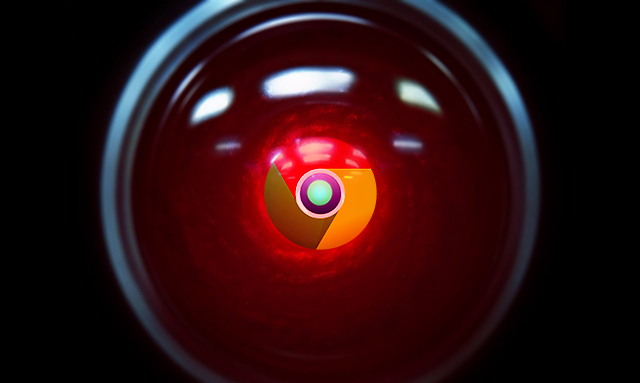 Whereas Apple refused to help the feds break into the iPhone of the San Bernardino terrorists, Google is reportedly regularly forwarding their "far-right" users' names, addresses and other data to police just for "expressing extremist views."
NEW: Blueleaks documents show that Google doesn't appear to need a warrant to hand over user data to the feds https://t.co/G6N24DHnpa

— Jason Wilson (@jason_a_w) August 17, 2020
From The Guardian, "Google giving far-right users' data to law enforcement, documents reveal":
A little-known investigative unit inside search giant Google regularly forwarded detailed personal information on the company's users to members of a counter-terrorist fusion center in California's Bay Area, according to leaked documents reviewed by the Guardian.

But checking the documents against Google's platforms reveals that in some cases Google did not necessarily ban the users they reported to the authorities, and some still have accounts on YouTube, Gmail and other services.

The users were often threatening violence or otherwise expressing extremist views, often associated with the far right.

The documents come from the so-called "Blueleaks" trove, which hackers acquired from the servers of a hosting company in Texas which had been used by several law enforcement agencies. It contains hundreds of thousands of documents from more than 200 agencies, dated between 1996 and June 2020.

[…] The Google documents containing subscriber information are signed by the company's CyberCrime Investigation Group (CIG). CIG has been mentioned in coverage of criminal proceedings based on their reports, but its raw output to law enforcement agencies has never been exposed to public view.

In the Blueleaks trove, the documents are associated with the Northern California Regional Intelligence Center, part of a nationwide network of fusion centers, which were created after 9/11 to facilitate information sharing between state, federal, local and tribal law enforcement agencies.
I Googled the CyberCrime Investigation Group and found this profile of a current Google employee, Tate Jarrow, which lists him as the former "lead investigator on Google's CyberCrime Investigation Group."
He previously worked as a Special Agent in the United States Secret Service and an US Army Infantry Officer.
Read More @ InformationLiberation.com