from ZeroHedge: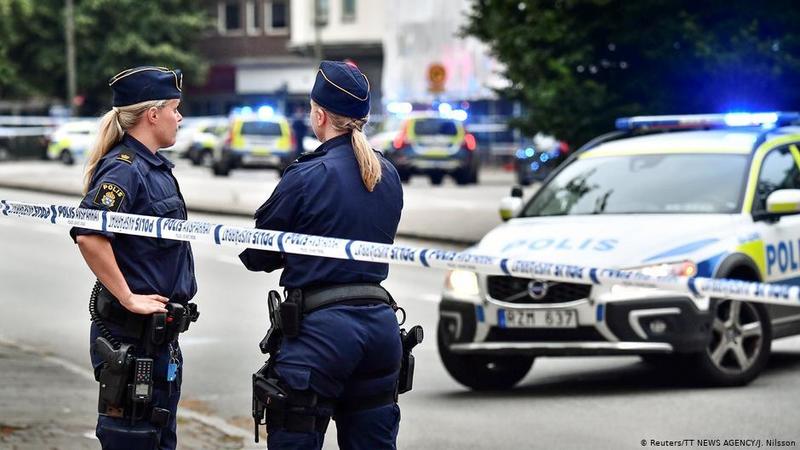 A Swedish politician says that the government has 'lost control' after new figures reveal a 60% rise in bombings in 2019 over the previous year, amid what Reuters reports as "a surge in drug-linked gang-violence."
"Unfortunately, this government has lost control of what is happening in Sweden. Now in the morning, we woke up again to news of bombs and explosions, this time in Stockholm's inner city and in central Uppsala," wrote Moderate Party leader Ulf Kristersson in a recent Op-Ed for Aftonbladet.
Approximately 257 bomb attacks were reported to police last year, up from 162 in 2018, according to the country's National Council for Crime Prevention. No details were given as to the most frequent type of explosive, however Swedish media has reported the heavy use of bombs crafted from vacuum flasks packed with explosive material, according to Reuters.
SWEDEN BOMBING CRISIS🇸🇪

We now have the statistics for explosions in 2019.

– A whopping 257 bombings.

That is a 60% increase from the year before.

This is actually INSANE.

This is like a war zone.

Please share – Why isn't this bigger news???

😩😩😩

— PeterSweden (@PeterSweden7) January 19, 2020
Kristersson's comments come after a blast rocked Stockholm more than a week ago, considered to be one of the most powerful in recent memory according to police area manager Erik Widstrand – who added that it was "pure luck" that nobody had been injured, according to Breitbart.
And while we don't have a breakdown as to the type of explosives, what we do know is that the use of grenades in Sweden has been on the rise.
The grenades — dubbed 'apples' by criminals — are smuggled into the country from former Yugoslavia. They are plentiful in the black market for weapons after the wars in the Balkans and are sold cheaply, or even handed out as freebies upon purchase of assault rifles. Stockholm police recently put a figure on it: less than £890 can buy you five automatic weapons and ammunition with 64 hand grenades as a sweetener. The grenades can, of course, be sold on. The street price in Sweden is about £100. –Spectator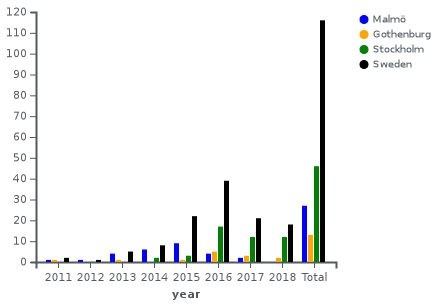 According to the report, "It's widely known that gang members are mainly first- and second-generation immigrants, and problems are rampant in what police euphemistically refer to as 'vulnerable areas'," adding "Thus the gang wars serve as a constant reminder of Sweden's failed migration and integration policies."
In order to combat the increased violence, the government has boosted spending to fight organized crime.