by Dave Kranzler, Investment Research Dynamics: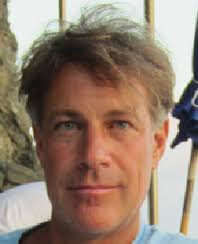 "The only time we've ever seen a confluence of risk factors anywhere close to those of today was the week of March 24, 2000, which marked the peak of the technology bubble." – John Hussman, Hussman Funds, in his October Market Commentary
The yield on the 10-yr Treasury has broken out, hitting its highest level since July 2011:
By the end of June 2011, the Fed had only reached its half-way mark in money printing. It was shortly thereafter that the Fed had implemented its "operation twist." Operation twist consisted of selling the Fed's short term holdings and using the proceeds plus extra printed money to buy Treasuries at the long-end of the curve – primarily 10-yr bonds. That program is what drove the 10-yr bond yield from 3.40% in July 2011 to as low as 1.33% by mid-2016. At one point the Fed owned more than 50% of all outstanding 10-yr Treasuries. The Fed's massive money hyper-stimulated the housing and auto markets.