from The Free Thought Project: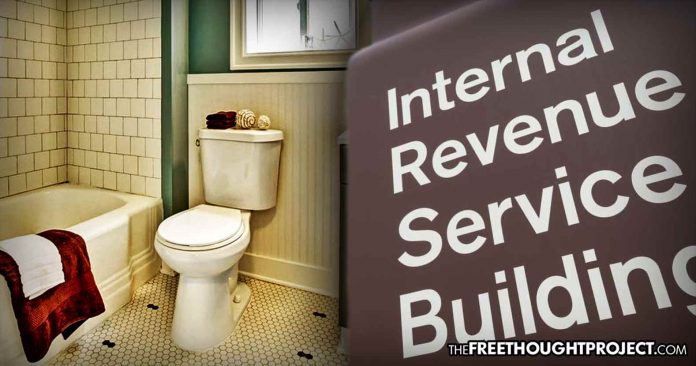 While investigation potential tax fraud, IRS agents raided the home of an innocent woman and engaged in a sick fetish once inside.
Authored by Simon Black — On June 8, 2006, more than a decade ago, armed agents from the Internal Revenue Service arrived at the home of Michael and Shelly Ioane of Atwater, California.
Michael Ioane was suspected of tax fraud, and the IRS agents were there to conduct a search of the premises and look for evidence.
About thirty minutes into the search, Shelly Ioane (the wife, who was not suspected of any crime whatsoever) told the agents who were ransacking her bedroom that she needed to use the bathroom.