by Geoffrey Grinder, Now The End Begins: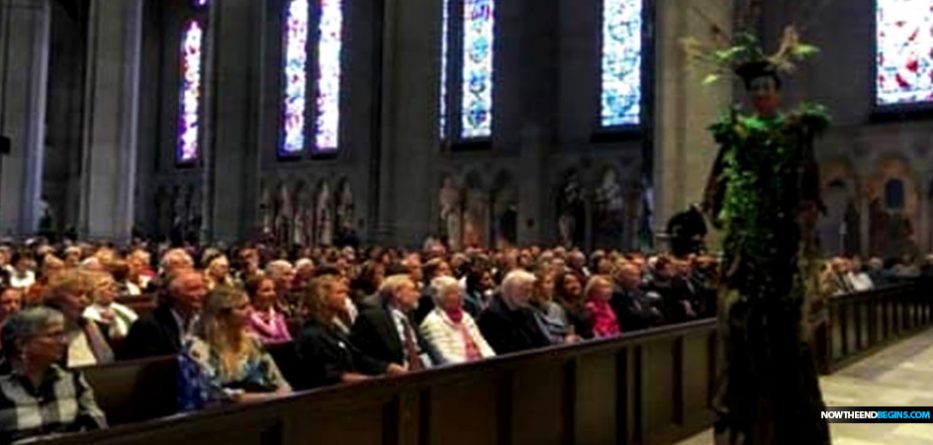 Grace Episcopal Cathedral in California that recently garnered headlines for holding a Beyoncé-centered service held a worship service featuring individuals portraying giant tree people.
We reported to you back in April on something called a 'Beyoncé Mass' that was held out in California at the Grace Episcopal Cathedral. Simply put, the 'Beyoncé Mass' was about 90 minutes of the music of Beyonce, sprinkled with a random sampling of bible verses, and 'preaching' about the various social justice issues of the day. How do you top that? Easy, have a service featuring people in giant tree costumes and 'preaching' about Climate Change. No, not kidding.